Tesla Motors wants to invest $2 billion in a new battery plant with an annual capacity of 500,000 lithium-ion packs for electric vehicles. Scheduled for 2017, it will become the auto industry's first major battery facility on American soil.
The final site has yet to be announced, but Tesla said in a recent blog that it has narrowed the list to locations in Nevada, Arizona, New Mexico, and Texas. Through 2020, CEO Elon Musk and his various partners collectively plan to invest up to $5 billion in the factory, which is expected to employ 6,500 people.
Tesla's main battery supplier, Panasonic, is also considering investing in the plant, sources told
Reuters
. While Panasonic would not comment, Japanese business daily
Nikkei
reports that the company has invited several domestic materials makers to join the project.
With this mega battery factory, Tesla will help lower costs by a significant margin, making electric vehicles more affordable and therefore more attractive.
Source : autonews.com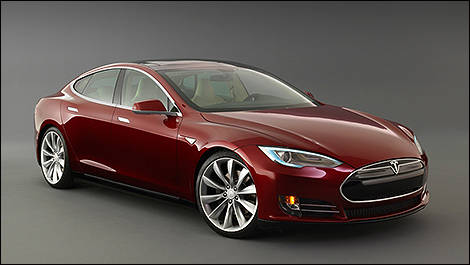 Photo:Tesla