A promised, our long-term testing of tires continues into the summer. We've been evaluating Cooper and Toyo tires over the past months in different seasonal conditions, plus we take a look at the new tires from Pirelli and Michelin.
Cooper Zeon RS3-G1
For the past month we've been driving a 2017 Volkswagen GTI equipped with Cooper Zeon RS3-G1 tires (225/40R18). The mix of weather extremes we've experienced in that time has put us in a position to evaluate their strong and weak points for you:
+
Superior road grip
Offer good rigidity when cornering
Able to evacuate water quickly
Quiet ride
Nice tread design
-
Could wear quickly; we'll know more in the coming months
Not particularly well-known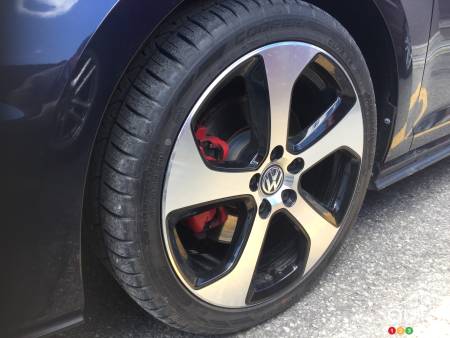 Toyo Open Country Q/T
Our second long-term test has been carried out driving a Hyundai Santa Fe XL, a hugely popular mid-size SUV among Canadian consumers. Ours was fitted with Toyo Open Country Q/T tires (235/60R18). Here's our appraisal of them up to now:
+
Excellent reputation
Offer good value
Smooth ride
Good grip both on and off the road
-
Sidewalls somewhat soft
Not very aggressive design
We'll be coming back at you next month with more details about the tires we're testing. Meantime, …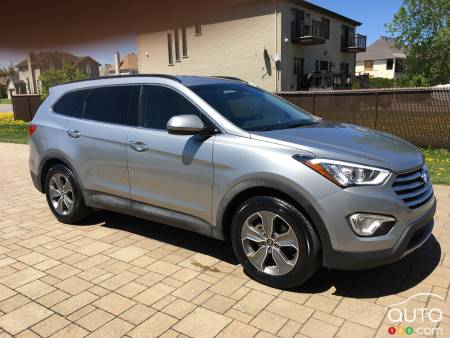 INFINITI and Pirelli in partnership
INFINITI and Pirelli have announced a partnership tied to the Canadian Formula One Grand Prix. In fact, the new INFINITI Project Black S concept was fitted with Pirelli P Zero tires whose design and construction was specifically adapted to the sports sedan. The P Zero is distinguished by a yellow band on the sidewall that brings to mind the Renault Formula One team.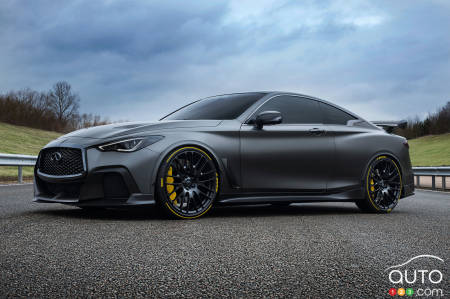 Michelin and the tires of tomorrow
Michelin has presented its own vision of the tires of the future – eco-friendly, durable and adaptable – during the 2017 Movin' On international conference in Montreal, a summit dedicated to the future of sustainable mobility.
We invite you to check out these two videos, which provide eloquent proof that the green movement is gaining momentum in every corner of the automotive industry!