The celebrations for Jaguar's 75th anniversary took an unexpected turn at this year's Mondial de l'automobile in Paris, where we attended the unveiling of the stunning C-X75 prototype. Highlighting Jaguar's future, the event also had us looking back on the brand's history by way of various anecdotes, revised and compiled here by Auto123, that have marked the past years.
1)
The first car dubbed Jaguar by SS Cars Ltd. was introduced in 1935 and then produced from 1936 to 1940. The SS Jaguar 100 would become one of the rarest Jaguars of all: only 314 units of both versions (2.5 and 3.5 litres) were ever produced.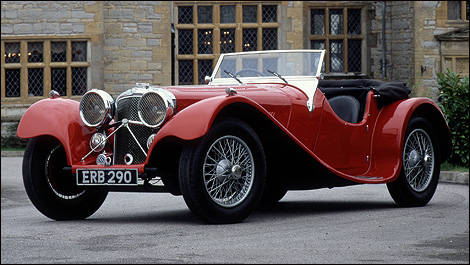 Photo: Jaguar
2)
The pouncing feline adorning the hood of all Jaguars, referred to as "The Leaper," first appeared in 1937. It was manufactured by an independent OEM at the time. However, William Lyons and his advertising manager, Bill Rankin, thought it was hideous. In fact, Rankin likened it to "a cat shot off a fence." In 1938, Lyons asked Rankin, an amateur sculpter, to create a nicer one. Once his work was complete, famous British artist and illustrator Frederick Gordon Crosby, recognized for his prodigious career at The Autocar magazine, was asked to polish it.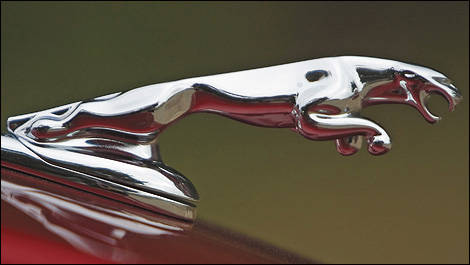 Photo: Jaguar
3)
When it was introduced in 1950, the
Pebble Beach Concours d'Elegance
in California combined an antique car exhibition and a road race. The inaugural event was won by a 23-year-old driver named Phil Hill, at the wheel of an XK120. The selfsame driver who, in 1960, would become the first American to win an F1 race.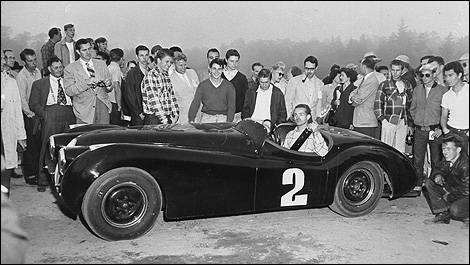 Photo: Pebble Beach Company/Archives Lagorio/Pebble Beach Concours d'Elegance