WardsAuto produces and publishes a number of Best Of rankings for automotive products every year, in a range of categories. Its more recent is the fourth annual ranking of the models offering the 10 Best User Experiences in the industry. We take a look here at the 10 finalists among 2019 and 2020 models including the big winner, the last on our Top 10. Otherwise the order is purely alphabetical.
2019 Audi A8 L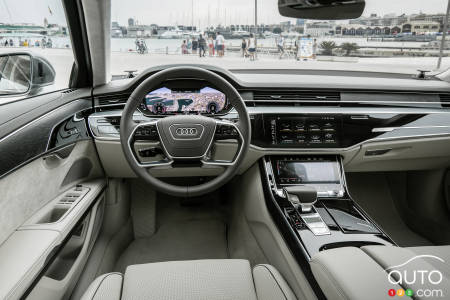 The interiors of vehicles carrying the four-ringed Audi badge have long been recognized for their high quality level. It's not a stretch to declare that this Top 10 could easily have contained five or six Audi models. But Wards was focused with its study of looking at the different design and technological approaches adopted by as many manufacturers as possible.
As for the A8L, it earns a spot on the list thanks to a host of different elements that make for a wonderful whole. Among them, most noteworthy are the massaging footrests, illuminated seatbelts, voice recognition system and two touchscreens with haptic feedback.