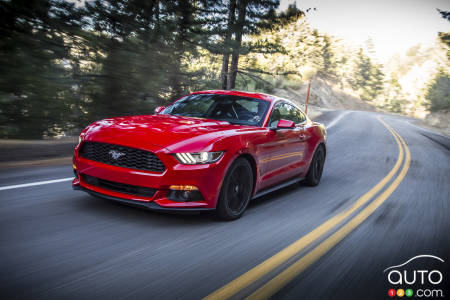 No. 1
Ford Mustang V6 – 11.83 hp per $1,000
One of the oldest, uninterrupted nameplates of any car ever, the Ford Mustang V6 with 300 hp is the most fun you can have without spending copious amounts of coin -- and it's almost $4,000 less than the Hyundai Genesis Coupe. Even the GT (11.65, 5.0L V8) and new EcoBoost (10.94, 2.3L EcoBoost I4) models are performance bargains and would have shown up on our list if we didn't limit duplication. The fact that the latest Mustang is the best looking in years doesn't hurt either.
However, even the Mustang doesn't hold candle to pickups. Almost every single pickup on the market, along with the Jeep Wrangler, returns more horsepower for your dollar. The crown truly goes to the Ford F-150 5.0L V8 with an astronomical 16.31 hp per $1,000.