Once again this year, Auto123 presents the most affordable cars in Canada in 2022.
Over the past few months, the cost of living has been a hot topic of conversation, and with reason. The record inflation caused by the Covid-19 pandemic and the shortage of countless goods has ensnared even the automotive sector.
However, there are still some bargains to be had on the new car market. The last time we compiled our top 10 most affordable vehicles list was in late 2020, just a few months after the pandemic began. A year later, inflation is taking its toll, and the order of this list has changed somewhat. A few models have disappeared since December 2020 as well.
But here's to looking forward! Make way for the most affordable new vehicles available in Canada in 2022. Note that there may be a few 2021 editions of models on our Top 10 list still in stock at some dealerships, which may represent good bargains in their own right.
See also: Canada's 10 Most Affordable New Cars in 2023: Bargain Hunters Unite
10th place: 2022 Nissan Kicks S w/ CVT $20,098 + $1,830 in fees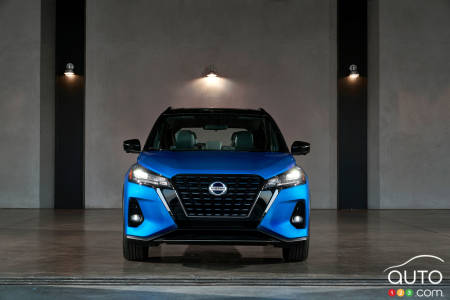 It's amazing how changing the presentation can change perceptions, isn't it? Underneath the pocket-sized SUV garb of the Kicks is a Nissan Versa Note... or at least the same platform used for the now-defunct subcompact hatchback. Nissan, like other manufacturers, found a clever way to sell a subcompact for a little more money.
It's also the only vehicle on our 2022 list with two, not three, pedals, as all the other models on this short list have to be equipped with a manual transmission to make it on to our affordable-car Top 10 ranking.
See also: 2021 Nissan Kicks Review: It's Friday... Let's Gooo!
See also: 2021 Nissan Kicks pictures