Ferrari shows off 430 Scuderia while Maserati presents its Quattroporte Sport GT S
Initially unveiled at the Frankfurt Motor Show last summer, the 430 Scuderia is an addition to the current line-up and is aimed at Ferrari's most performance-oriented enthusiasts. The Scuderia benefits from a 220-lb (100-kg) weight reduction compared to the F430 coupe.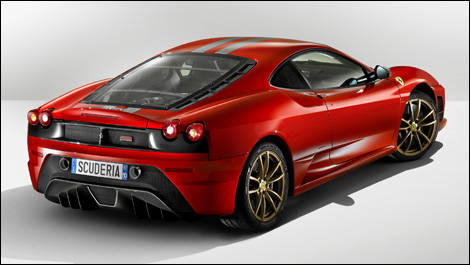 Ferrari 430 Scuderia
It also gets a 20-hp increase, as its version of the 4.3-liter V8 produces 510 hp and 346 lb-ft of torque. The new F1 Superfast sequential transmission changes gears in as little as 60 milliseconds. The 430 Scuderia is above all a track car.
Maserati is launching a sportier version of its Quattroporte sedan. The GT S gets trident badging with red highlights, dark chrome window frames and exhaust pipes as well as a cockpit dressed in carbon fibre and Alcantara seats.
Mechanically, the GT S also benefits from exclusive Brembo brakes, 20-inch wheels and tires and a sportier, lowered suspension setup.
In other news, a Ferrari/Maserati dealership has been announced for the province of Alberta.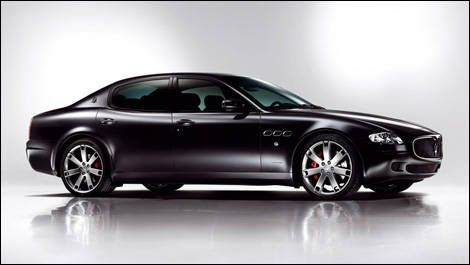 Maserati Quattroporte Sport GT S
photo:
Ferrari