Toyota ended a decade-long grammatical debate by announcing the plural of Prius. If you weren't sure how to write about the different variants of the car, you'll be happy to know that ''Prii'' has been selected as the official plural form.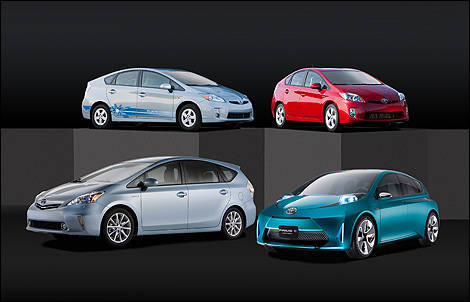 Photo: Toyota
The Japanese automaker launched a voting campaign on January 10, 2011 at the North American International Auto Show in Detroit, where the
Prius v (wagon)
,
Prius c (concept)
and Prius Plug-in Hybrid were all introduced.
After more than 1.8 million votes were cast during the course of the six-week campaign, Prii beat out four other names suggested by Toyota – Prius, Priuses, Prium and Prien. The company will therefore use the term to properly designate the future Prius lineup.