• Uconnect and STLA Smart Cockpit: what they are, and what they're good for.
Say what you will about the lagging rate of adoption of new drivetrain technologies by Chrysler Group and its parent company Stellantis, they can't be accused of dragging their feet in terms of infotainment and connectivity. Their Uconnect system has always been at the forefront in the industry. The next version, called STLA Smart Cockpit, promises even more innovation.

STLA Smart Cockpit
The STLA Smart Cockpit (pronounced "Stella" Smart Cockpit) was first presented to the public in January 2023 at CES in Las Vegas. The new multimedia interface was designed to offer a multitude of onboard and connected services for vehicles across all brands under the Stellantis banner - including Chrysler, Dodge, Jeep and Ram. The system is equally adapted for use in vehicles with combustion engines and in hybrid or fully electric vehicles.
Mamatha Chamarthi, Head of Software Development at Stellantis, explained to Auto123 that the goal with this system is to make Stellantis vehicles safer, easier to use and more fun to drive.
The STLA Smart Cockpit will offer customization options aimed at emphasizing the distinctive traits of each brand within the automotive group. The system is based on software developed jointly by Stellantis and Amazon. The integration of the Alexa voice command is advanced and allows very seamless integration with its many home automation and smart home functions.
For electric vehicles coming to market starting in 2025, the STLA Smart Cockpit will use information from the user's schedule to create a customized route that includes parking recommendations, places to recharge as needed or restaurants nearby for those in want of a snack.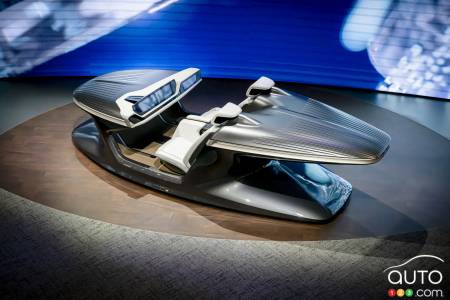 On-demand subscriptions
Like other manufacturers, Stellantis is counting on added-value connected services to generate new revenue. For motorists, this will result in additional services presented on the multimedia system screen of their vehicle to which they can subscribe, for a few dollars each month.
Ms. Chamarthi explained that these services will be grouped into three categories.
Safety – To be clear, the company says anything that helps protect occupants will be offered as standard. "We don't want people to regret not subscribing to a safety feature at the time of an accident," she points out.
Localization – There will be services allowing you to locate your vehicle if you can't find it, going as far as forcing immobilization of the vehicle remotely in case of theft, sold separately via subscription.
Telematics – These types of functionalities will also be offered via subscription. As examples, you can sign up for the ability to unlock or start your vehicle remotely, or to preheat or pre-cool the cabin. It will be possible as well to subscribe to connected music services, for instance SiriusXM satellite radio.
Stellantis also plans to use artificial intelligence to help buyers further customize their vehicle. For example, you could order a custom accessory you see on another Jeep you encounter on the street or a trail, which is then identified by your vehicle's camera; you can then order it via a simple click from your Jeep's dashboard.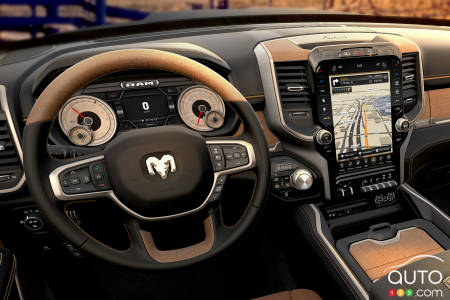 Uconnect 5: an honourable retirement
STLA Smart Cockpit will replace Uconnect 5 by the end of 2024, Mamatha Chamarthi told us. The new system will of course incorporate the outgoing one's main functions.
First introduced by FCA (Fiat-Chrysler Automobiles) in 2020, Uconnect 5 was integrated the following year into the North American products of the international Stellantis group, newly formed by the merger of FCA and the PSA Group (Peugeot-Citroën).
From then, Uconnect 5 was rolled out in 150 countries by Stellantis. The system is based on the open-source version of the well-known Android software for mobile phones. It was designed to respond quickly to user commands. Its visual interface has also been redesigned in recent years to suit the larger touchscreens now found in new vehicles.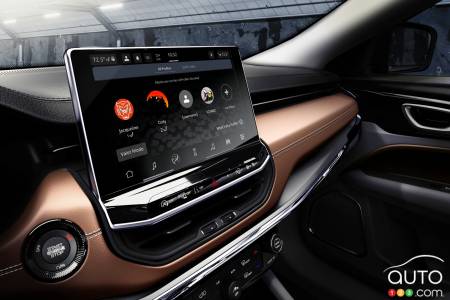 One distinguishing element of Uconnect 5 is that it can accommodate up to five different user profiles. Each profile can have its own display, in which different applications (music, navigation, etc.) are displayed in the order of their choice. Uconnect 5 also allows two different phones to be paired simultaneously via Bluetooth.
Uconnect 5 also allows for wireless CarPlay and Android Auto integration, and it incorporates an advanced version of Amazon's Alexa voice command. Alexa being present in connected home devices, this allows owners to use Uconnect 5 to integrate their vehicle into a smart home automation environment.
Onboard, navigation data now includes real-time traffic conditions, courtesy of the specialized company TomTom. Data on electric vehicle charging networks are also appearing, as are updates via cellular network.
On the mechanical side, Uconnect 5 allows you to send diagnostics to your certified technician, who can exchange messages with the driver to plan maintenance or a mechanical inspection.
Uconnect over time
The history of the Uconnect system also tells the evolution of onboard multimedia systems in vehicles sold in North America over the last 20 years.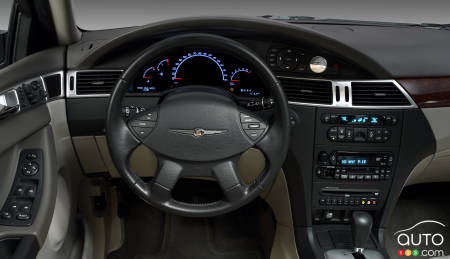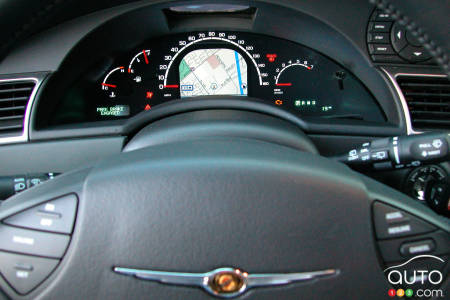 The first Uconnect system launched way back in 2003, making it one of the oldest multimedia interfaces for cars. The 2004 Chrysler Pacifica – which looked more like an SUV than a minivan at the time – was the first to get it. Its distinctive feature was the integration of the Bluetooth protocol to pair a cell phone with its audio system. (For the record, Apple released its first iPhone two years later.)
Starting in 2009, the Chrysler Group began to integrate more connectivity options into its Uconnect system. The Bluetooth system now allowed music playback as well. Navigation and the availability of an onboard WiFi hotspot made it a very comprehensive system for its time.
Other connected functions were added over the years, and then in 2016, the fourth generation of the Uconnect system officially saw the light of day. With this version, Apple CarPlay and Google Android Auto interfaces appeared on the multimedia system screens of Chrysler, Dodge, and Jeep vehicles.
Uconnect 4 also brought its share of security fixes, it having been discovered in 2015 that the system had numerous vulnerabilities that allowed remote exploitation of certain vehicle functions.