Volkswagen has always been the most accessible German brand for consumers, the one that offered the most affordable models. The name Volkswagen, remember, means "people's car".
That perception may linger, but the reality may start to differ in the coming years. According to the Financial Times, the Volkswagen Group will cut many combustion-engine models across its many brands by the end of the decade and sell fewer vehicles overall. Instead, it will focus on producing higher-end, more profitable models.
Company's CFO Arno Antlitz told the Financial Times that "The key objective is not growth. We are more focused on quality and margins, rather than volume and market share".
This is a departure from what the company was aiming for just over 10 years ago, in a very different automotive landscape. At that time, VW made it clear it wanted to become the world's number 1 by 2018.
Browse cars for sale available near you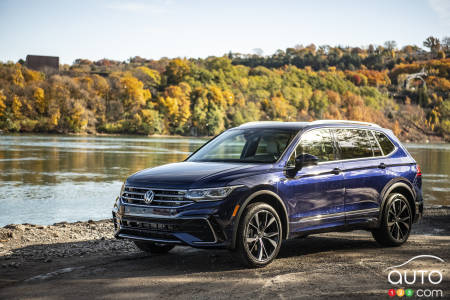 Antlitz said that Volkswagen would reduce its range of gasoline and diesel vehicles, consisting of at least 100 models across several brands, by 60 percent in Europe over the next eight years.
Note that the decision is for the time being for the European market. Volkswagen's North American lineup shouldn't be too affected. However, we have seen this kind of decision affect a model like the Golf, which is no longer sold in its basic version, but only in its more expensive configurations.
According to the report, Volkswagen's new strategy is a sign of profound changes in the automotive industry. For decades, car companies have tried to increase profits by selling more cars each year, even if it meant paying for it with deep discounts and incentives.
It will be interesting to see what form this takes, especially with the massive influx of electric models from this manufacturer.