Jay Leno welcomed popular Black Eyed Peas band member will.i.am yesterday on the Tonight Show. After an awesome performance, will.i.am gave a brief interview and revealed IAMAUTO to the world, his very own car company.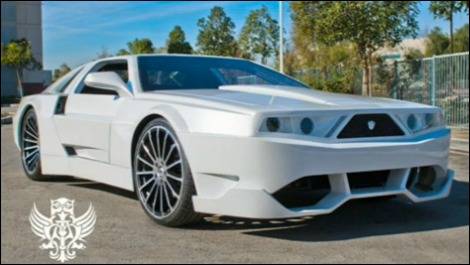 will.i.am announced yesterday the birth of IAMAUTO at Jay Leno's Tonight Show
The idea behind the venture was commendable, as the main goal was to create jobs in East Los Angeles, the poor part of town where he grew up.
will.i.am invested his own money in the project, which ultimately led to the creation of this car. Based on a Chrysler product (more than likely a Challenger), it features a Beats by Dr. Dre sound system.
In case you're wondering, the price, availability and official launch date of IAMAUTO's first car have not been revealed yet.
Check out this video of his breathtaking interpretation of "T.H.E.," followed by his interview:
21214324
par YardieGoals
Source :
Mr. World Premiere
via 
Rap-Up