www.wrc.com
Rally legend Juha Kankkunen has admitted that he is in discussions to drive a Ford Focus RS WRC on next month's Neste Oil Rally Finland.
He last competed in a modern World Rally Car on the 2002 Rally Great Britain, where he finished ninth in a Hyundai Accent WRC.
Kankkunen's agreement - reckoned to be a one-off deal at the moment - is expected to be announced before the end of June. The 51-year-old made his World Rally Championship debut on his home round of the series in 1979. He went on to win the event three times, contesting it for the last time with Hyundai in 2002.
Kankkunen was linked to a WRC return on a limited programme last season. He admitted this remains something he would be interested in. Kankkunen was recently reunited with former co-driver Nicky Grist, when the pair won the Rallye de Portugal Revival together. The four-time world champion added that Grist would be a sensible option for a possible outing in Jyvaskyla from July 29-31.
Kankkunen's car is expected to run with backing from Neste, the oil company that has been a long-term sponsor of the Neste Rally Finland. He will also aim to have at least one day of testing before tackling the specialised stages.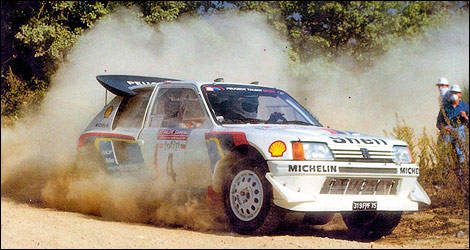 Juha Kankkunen with the Peugeot 205 turbo 16, in 1986, conquering his first world title