The
Mazda3
has been one of Canada's best-selling compact cars since its original debut, although it has never dominated the segment (the
Honda Civic
has). Still, the little Japanese keeps impressing the media and customers alike on many levels.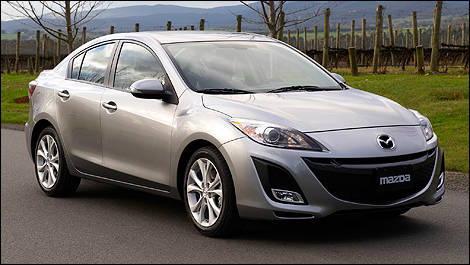 The Mazda3 has been one of Canada's best-selling compact cars since its original debut. (Photo: Mazda)
Judging by the latest sales numbers, while the second-generation model is a couple years old, the car's popularity is still on the rise. Regardless of body styles or trim levels, the 3 is in truth hard to match when it comes to styling and driving dynamics.
Sure, the new grin, er, grille up front doesn't get unanimous approval, but there is so much else to like overall. And despite the sheer number of units on the road, the Mazda3 still manages to stand out.
That's what I call a fine way to age.
Styled to please
As a sporty-looking compact, the Mazda3 GT shows enough muscle and character to make people smile, nod and give thumbs-up even after all these years.
Admittedly, the silhouette got more refined over time and that unmistakable grin sticks in everyone's head. Either you love or hate it, but one thing's for sure: it makes a strong statement not just with the 3 but with every single Mazda product from the current lineup.
Inside, the cockpit looks modern and energetic. The chrome-ringed dials are easy to read and even the centre stack proves user-friendly, although some controls can be confused with others. I spent the entire week switching radio stations instead of turning down the volume.
Unfortunately, material selection remains an issue. Mazda should address this in a hurry because I feel like the competition offers higher-quality plastics.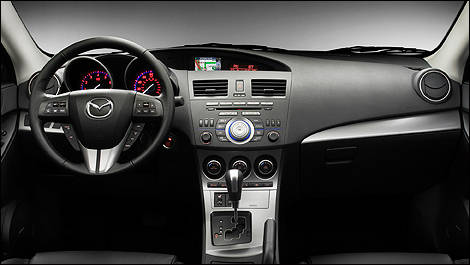 Inside, the cockpit looks modern and energetic. The chrome-ringed dials are easy to read and even the centre stack proves user-friendly. (Photo: Mazda)