When the 4 Series was first announced and launched, I may have been the only one who got a little excited about it. While others lamented the fact that BMW was once more diluting its lineup, creating too many "options" and taking away from its core basis of vehicles, I was impressed with their ability to really tailor their vehicles to meet specific consumer needs.
Enter the brand new and never-before-seen 2015 BMW 435i xDrive Gran Coupe. Now, if you'll all remember, we've tackled the grand coupes (read: four-door vehicles with hatchbacks) in a mouth-watering comparo. Of course, those bad boys had quite a bit more oomph under the hood, but the idea remains the same with the 435i xDrive Gran Coupe.
Two more doors make all the difference
The last time I drove a 4 Series was (blissfully) the M4. Now, again, this is a car the rest of the industry turned its nose up at. After all, it is essentially a rebadged M3 coupe. That aside, I was immediately taken with it (of course, that magical letter in front of the four helped a little…). The only "downside" to the M4 was its coupe set-up.
So, when the gran coupe was announced, I was thrilled! Essentially, the gran coupe body style means the coupe silhouette and shape remains, but two more doors are thrown in there. Brilliant! It also means the 4 Series Gran Coupe features a hatchback trunk, which makes loading goodies that much easier and offers up a tonne of space back there too. I adore the body style, especially when it's done right.
Of course, mine was done very right with the M Sport packaged which added a few extra exterior amenity goodies such as a more aggressive front bumper, M door sills, and M steering wheel, and 5-spoke 19" rims that really give the 435i xDrive some serious road presence.
Forget how it looks and drive it
If the Gran Coupe thing really throws you off (and it really shouldn't), just get behind the wheel and all will be forgiven. The TwinPower turbocharged inline-6 mill is a pleasure to exploit. With an even 300 horses and torques, the 435i pulls ever so nicely in any situation. With BMW's excellent all-wheel drive xDrive system, the vehicle's surefootedness in all situations is evident, and so is its take-off prowess. And while a manual transmission would have been nice, I wasn't horribly disappointed with the paddle-shift automatic gearbox in the end.
While the 435i xDrive GC carries more weight in the rear thanks to the extra doors and the hatch, it's not immediately noticeable -- and besides, everyone always complains about how big and heavy cars are getting these days, anyways. However, this extra weight doesn't hamper the handling in the 435i xDrive Gran Coupe. I adore the stiff steering and how precise it can feel. Of course, there are comfort, sport and sport+ settings in the 4 Series, and you can play around with them at will. I liked to keep the 453i GC in sport as the sport+ can be a bit jarring and hold revs too long unnecessarily in some situations. The sport option tightens up throttle and steering response just enough to keep a grin firmly planted on your face the entire time you're behind the wheel.
Practical performance
And here's where the 2015 BMW 435i xDrive Gran Coupe really shines: practicality. Now, I was more than able to make the M4 practical (trust me), but the 435i Gran Coupe takes it to a whole other level. With two more doors and a fully accessibly back seat, the 435i can easily be a family sedan. My son's car seat fit beautifully back there and he had plenty of room to stretch his legs without dirtying the cream coloured leather seat in front of him (thank God).
And the trunk? Well, that's just huge! Because it opens like a hatchback, the entire rear windscreen lifts too so you've got length and a bit of height to work with. It's fabulous and oh-so practical. The load height is perfect (because it's a standard sedan) and it's just awesome.
A growing trend …
The idea of a four-door coupe is still a novel notion, however, BMW aren't the only ones unleashing it on the automotive world (they've also got the 6 Series Gran Coupe, remember). Audi's got the A5 (in other world markets, and there's the Mercedes-Benz CLA as well, both with the same body style and both direct competition for the 4 Series Gran Coupe.
I think BMW is doing a good thing offering so many different products in their lineup as they are truly ensuring there is a BMW for every owner out there. They want to fill holes in the market, and the brand new 2015 BMW 435i xDrive Gran Coupe does just that.
Road Tests and Reviews

Consumers
2015 BMW 4 Series 435i xDrive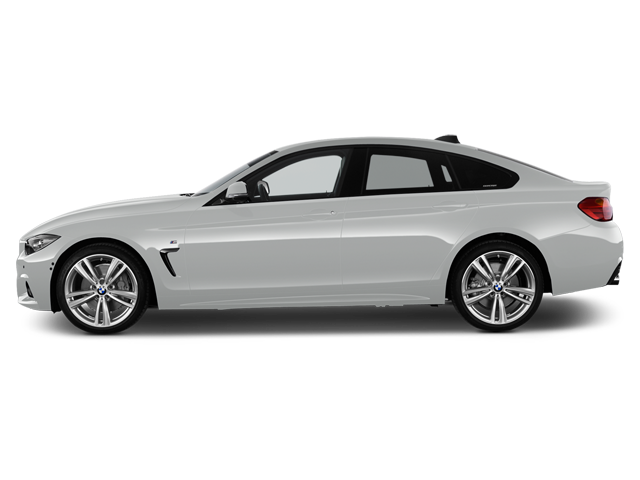 2015 BMW 4 Series 435i xDrive