Back in 2011, I ditched my iPhone for one of those fancy Android phablets. Hallelujah! A device big enough that I could write while on the move, but still small enough to fit in my pocket.
After nine months, I had grown tired of the Google-powered device. While it certainly delivered on the promise of doing everything I needed, it didn't do all my other tasks quite as slick as the iPhone I'd abandoned.
The Malibu is the same way. Standing on its own, Chevrolet's midsizer does everything one needs of a car (and even a tad bit more). It's when you start comparing it to the others that you see it lag behind.
What is the Chevrolet Malibu?
Back in 1964, the Malibu was a top-trim offering for the Chevelle. The 2015 Malibu is the product of an emergency refresh 18 months after its eighth-generation launch.
These days, it's Chevrolet's supposed bread-and-butter midsize sedan -- that's what GM would like. Instead, it's being outsold by the Fusion, Accord, Camry, Sonata, 200, and Altima, running mid-pack in the sales tables.
So much for GM getting its bread buttered.
2015 Chevrolet Malibu Price and Specs
Two engines are offered: a 196-hp 2.5L 4-cylinder with stop/start and a 259-hp 2.0L turbocharged 4-cylinder. Both are mated to a 6-speed automatic transmission sending power exclusively to the front wheels.
The base LS trim will set you back $25,040 (before the inevitable cash incentives) with 16" alloy wheels, Bluetooth, OnStar with 4G LTE, and air conditioning. Prices stretch all the way up to $34,815 for the 2LZ model with 19" wheels and the aforementioned turbocharged four-pot.
Our tester, an LTZ trim model, came equipped with the lesser 2.5L engine and additional interior upgrades for a total price of $35,810 freight and A/C tax included.
Driving the 2015 Chevrolet Malibu
And this is where things get dicey.
For all intents and purposes, the Malibu is a good car. It rides comfortably, steering is light (which is what many are looking for in this segment), power is decent, and fuel economy is quite respectable thanks to the newly added stop/start system.
Let's put things into perspective a bit: The Malibu is the exact opposite of the new Golf GTI.
The GTI is down on power compared to its rivals. It isn't as stiffly sprung as many of its hot-hatch competitors. But, when you drive it you understand it's more than the sum of its parts. Everything works in concert to transport you into a world of driving nirvana.
The Malibu does none of those things. It's a midsize car -- soulless and having all the charm of a mall security guard -- conveying the impression that those behind its birth didn't give a single damn. It was just another collection of tasks pinned on the development board at GM, a group of to-do items, as part of the industrial effort of making "things." The Malibu is a consumer good -- and that's it.
And to make a more direct comparison: the Fusion, compared to GM's effort, is a cohesive manmade organism with thoughts and feelings it conveys to the driver.
Inside and Out of the 2015 Chevrolet Malibu
Its insides also give an impression of task-driven design and engineering.
Our tester, trimmed with Jet Black/Brownstone interior and leather seat accents, was as pleasing to the eye as Neapolitan ice cream after you let it melt and mix it a bit with your spoon. Sure, it will taste the same as it did before, but it doesn't look appetizing. The Malibu's faux wood trim pieces look as if they're trying too hard to appear expensive, extruding a cheapness only seen in poor imitations.
But, it's not all bad, I suppose. Chevrolet MyLink has gotten much better over the last few years, though it's not as easy to use as a few others. Available 4G LTE with Wi-Fi is a feather in the Malibu's cap, giving the midsizer at least one selling point (other than boat loads on "money back" offers) over its competitors.
In this day and age, however, being good enough is not good enough. You need to deliver an experience of quality, style, and substance to capture the hearts (and wallets) of consumers. The Malibu, with all its parts, cannot reconcile to create that experience, no matter how many times it tries to reinvent itself.
Comparing the 2015 Chevrolet Malibu
The Malibu swims in a small Canadian pond with many, many fish. Along with the models mentioned above, Chevy's midsizer competes for food with the Volkswagen Passat, Kia Optima, Mazda6, and the now 2015 Canadian Car of the Year, Subaru Legacy. Also, if you look up GM's model ladder one rung you will see the very tempting Impala, a much better car for not much more money.
Road Tests and Reviews

Experts

Consumers
2015 Chevrolet Malibu LTZ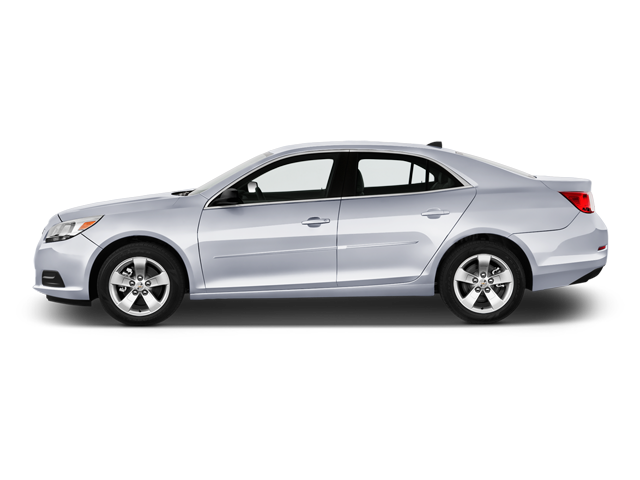 2015 Chevrolet Malibu LTZ