The last Jeep Grand Cherokee Overland I drove was a few years back, and was lacking diesel-powered grunt. At the time, I felt the Overland was a bit overdone, a bit too much in terms of pricing, with not enough going for it to justify dumping that much at a domestic dealer instead of somewhere more European-bred.
Now, after a mild refresh and with a diesel powerplant instead of an uber thirsty 5.7L V8, the 2015 Jeep Grand Cherokee Overland EcoDiesel and I gave it another shot. After well over 1,000km on the open road together in a matter of days, I may just be warming up to the big American lug.
Handsome
I fully admit to loving the look of the new Grand Cherokee. It used to be rather ugly (let's be honest here), too boxy with not enough class thrown in with all the "ruggedness." The Wrangler could get away with it, but not the Grand Cherokee. This is all in the past thanks to a classy, well-rounded look that flows from front to rear. LED daytime running lights, chrome-capped mirrors, door handles and fog-light frames (Overland features) all add a touch of sophistication to the large SUV's overall demeanor.
Inside, the 2015 Jeep GC Overland is very much over the top, with stitched leather surfaces and wood-grain inserts, flip-up monitors for the backseat so passengers can enjoy a DVD or two, and all the tech-gadget amenities you'd hope to find in a 2015 vehicle.
After spending 12+ hours behind the wheel in a matter of days, I can attest that the seats in the 2015 Jeep Grand Cherokee Overland are quite comfortable, and all controls are easily at-hand. The onboard entertainment system is a breeze to use, and I've always been a big fan of the hidden, behind-the-steering-wheel volume and channel-change buttons. It makes browsing through radio stations much safer and keeps both hands on the wheel.
The back seat is roomy, but the added depth of the front seats (thanks to the integrated screens) meant my son could easily kick them (read: kick the screen) if someone was in the front passenger seat. As much control as I like to think I have over him, he's still a headstrong 3.5-year-old who likes to push boundaries… and screens on car seats.
Highway cruiser
Part of my dislike for the last Overland I drove was the forever-thirsty 5.7L V8. If I was going to drop $60k (or more) on a Jeep Grand Cherokee, it had better perform accordingly. And so, the SRT variant would have been my pick. Well, now that I have sampled the EcoDiesel model, I'm not sure my decision would be that easy.
After a full week of driving (mostly on the highway after the 1,000km+ road trip) my fuel consumption average was around the 9.9L/100km mark. For a vehicle that weighs in the 5,000lb range and features a 3.0L EcoDiesel V6 that produces 240 horsepower and 420 lb-ft of torque, coupled to an 8-speed automatic transmission, I was pleasantly impressed with the final gas consumption rating.
What I wasn't entirely blown away by was the torque. Being a diesel-driven unit, the 2015 Jeep Grand Cherokee Overland EcoDiesel should have at least offered up a bit of head-pushed-into-headrest acceleration, but it really didn't. Sure, it got going rather quickly, but the diesel torque that generally plasters a smile on one's face wasn't there. I'm gonna chalk that one up to the weight and size of the vehicle.
However, in terms of highway cruising, the GC Overland EcoDiesel is a pro. Lock in the laser-guided cruise control (but make sure you actually select it as there's also the regular cruise option that will not slow down as you approach another vehicle…this I learned very quickly), select your favourite tunes to blast on the 19-speaker, 825W harman/kardon audio system, go get some drive-thru coffee and you're set. The GC Overland will take you to your destination in style and without burning a hole in your wallet (at least not at the pumps).
The one to choose?
Here's where the Grand Cherokee "fails" in my eyes, although it's not its fault. The Overland EcoDiesel offers tons in terms of creature comforts, driveability, all-weather AWD capability, and style; however, its starting price near the $60k mark would have me looking elsewhere simply because of the parent company. I'm not saying that Chrysler is bad or not worth the dollars, just that I'd rather take my money to another, more prestigious name if I'm going to shell out that much all at once. Yes, you can call me a snob.
What would those more prestigious names be? Well, for starters, a Porsche Cayenne Diesel is just $7k more. Meanwhile, an Audi Q7 TDI is about a grand cheaper (base MSRP).
Despite all that, I do think the diesel is the best of the pricey Grand Cherokee models (beside the SRT, of course).
Road Tests and Reviews

Consumers
2015 Jeep Grand Cherokee Overland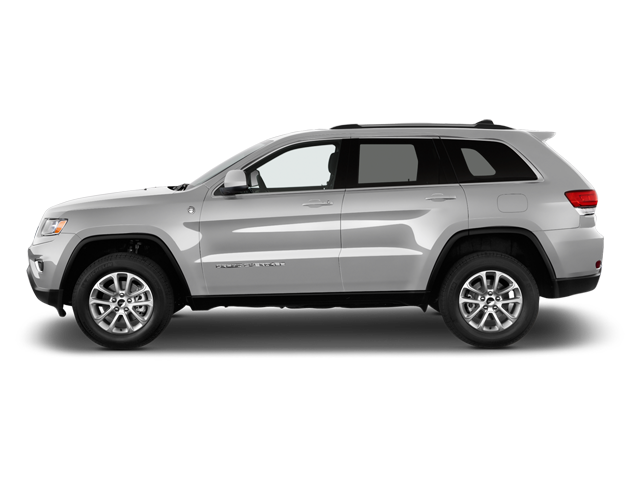 2015 Jeep Grand Cherokee Overland