When the opportunity to travel to southern California came, mere moments passed before I'd organized different flight times, a car to get around and planned a number of car venues to visit with my better half.
California is a car lover's dream, and a traffic nightmare. From the Pacific Coast Highway to the dreaded 405, the roads may generally be in good shape, but going "fast" is relative. As such, my chariot needed to handle well, accelerate hard, and survive the daily grind. Also, if it looked badass and had a large trunk (for lotsa luggage), then we'd be in serious business.
Enter the 2015 Jeep Grand Cherokee SRT.
My #moparimmersion hit its peek in SoCal with the SRT. My eyes lit up when I first glanced at our Red Vapor special edition in all its gorgeous, glorious, glistening black chrome, shiny red paint and then (out of the corner of my eye) I spotted an FD RX-7 and immediately ran over to it and snapped a picture with my iPhone (read: "SQUIRREL!")…
Reads like a track car
At first, I thought I would have preferred a HELLCAT, However, I quickly forgot about 707 horsepower and became enamored with the 475 under my right foot from the normally aspirated 6.4L V8. With 470 lb-ft of torque and the excellent 8-speed automatic transmission, things moved along nicely.
Power is the first ingredient for an SRT product, but these things must handle and stop, too. The 2015 Grand Cherokee SRT also sports an adaptive Bilstein suspension, and P295/45ZR20 Pirelli P-Zero tires, as well as Brembo brakes.
The standard full-time AWD system features a rear electronic limited slip differential and Select-Track with manually selectable settings for torque split. They break down as follows: 40/60 Auto, 50/50 Snow and Tow, 35/65 Sport, and 30/70 Track. Oh, and this is a racecar that can tow up to 3,375kg (7,200lbs) should you feel the need to go caravanning at 255km/hr.
The Grand Cherokee SRT will reach 100km/hr in less than 5 seconds, and complete the ¼ mile run in the mid-13s. To help you along in these acceleration endeavors, launch control is standard. LOL.
Red Vapor
The name of the special edition Grand Cherokee evokes mystery and power with a dash of evil. The Grand Cherokee is everything but mysterious as its stance and menacing fascia leave no doubt about the truck's intentions and abilities.
The Red Vapor special edition package is about aesthetics only, both inside and out. Although not necessary, the black chrome and gloss black accents are welcome.
Seriously refined and sporty
No kidding; for such a brute of a truck, the Grand Cherokee SRT is impressively civil. The new Active Noise Cancelling (ANC) system filters out a layer of unwanted noise without muffling the melodious grunt from the dual 4" oval black chrome tips with active valves (for more audible pleasure).
The SUV's road manners are very good, to say the least. On the highway, the Grand Cherokee is poised and solid with decent road feedback trickling its way to the driver via the steering wheel. The latter's assistance is well-judged and responsive. It proved worthy of its SRT-tuned nature when we were negotiating tight and narrow canyon roads north of Malibu.
Never jarring or punishing, the adaptive Bilstein dampers level rougher surfaces while maintaining body-roll at a minimum through even the twistiest roads. I won't say that the 2,336kg (5,150lbs) truck feels light on its toes, but its chassis setup toys with the laws of gravity. It will lean towards understeer as the 54/46 (fr/rr) weight distribution lends its bias to this behaviour, as will speed, which will inevitably often be the case.
#fastasf*ck
In passing maneuvers, at full throttle, the 8-speed 'box will drop a few gears with determination. The go pedal does present some delay in activating, but nanoseconds in and the heavens open up and the horizon seems that much closer.
The massive Brembo brakes bring the big West Coast crusher to a halt in an equal lapse of time. Pedal feel is good, and the results are near instantaneous. The GC SRT will come to a full stop from 96km/hr in 116 feet or roughly the same distance as a Porsche Macan, for example.
With the transmission in sport mode, the Grand Cherokee will let loose more quickly and for most of our journey, the 'box was in S for sport. Paddle shifters are par for the course in the SRT, however, I'm not a big fan of their truncated size to allow for the behind-the-wheel mounted audio controls. In my mind, it should be one or the other in this vehicle. Also, the SUV features an Eco mode, for some unknown reason…
Red accents
Everywhere. The SRT's cabin is draped in a number of red suede-like accents as well as red stitching. As with all recent FCA products, fit and finish are very good and ergonomics are spot on.
The Uconnect hands-free system is excellent -- once it's up and running. Its functionality is very good, however, I was very surprised to experience firsthand how slow and oddly conceived the navigation system is. It was late with directions, and often gave misconstrued directions making navigating quite a chore.
Much love for this one
The 2015 Jeep Grand Cherokee SRT is special, and I like it a lot. At $65,595, it's not a bargain but the laundry list of go-fast goodies and luxury features makes it an easy pill to swallow. Perhaps the extra $10k in options puts it a little over the top and up against the likes of the BMW X5 xDrive50i, a Porsche Cayenne, and a few other well-heeled luxo SUVs. The Jeep won't suffer the stigma of the luxury brands, though….
I'd have a GC SRT, but the possibility of a chipped Cayenne diesel would haunt me.
Road Tests and Reviews

Consumers
2015 Jeep Grand Cherokee SRT8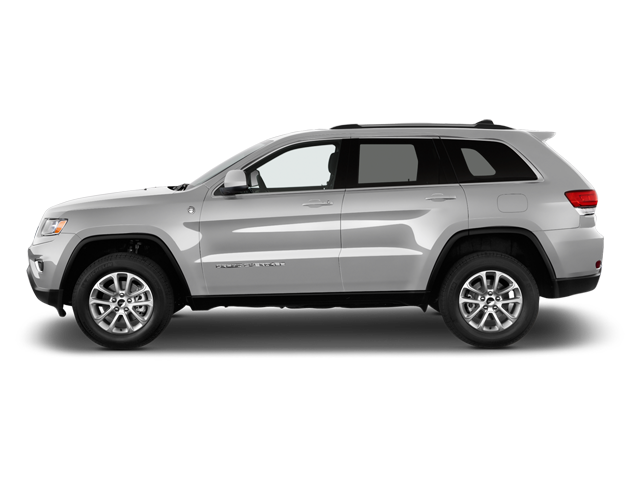 2015 Jeep Grand Cherokee SRT8