Far too often overlooked, Subaru products are some of the most versatile vehicles currently available on our Canadian market. At the same time, they are just as "regular" as every other Japanese brand.
The impression that Subaru products are "different" has left a near indelible mark on the consumer's psyche. Subie's been working hard at changing this mindset and they're slowly winning over new customers, however, likely not at the rate they would like.
Perhaps if Fuji Heavy Industries marketed the entire Impreza line as small CUVs they'd have more success. This has clearly worked for the Outback and it's nothing more than a tall wagon! Well, a great and capable tall wagon… And the Crosstrek's relatively popular, too…
Here are five reasons why you should seriously consider the Impreza and stop by your local Subaru dealer.
All-wheel-drive is standard
I sometimes think that consumers and readers alike are becoming annoyed with my praising AWD every other day. The fact remains that AWD is an asset, like the $400 pair of winter boots that you break out 10 times during the winter. They cost you a fortune, but you're happy to have them.
AWD does not cost a fortune (more later) but like the boots, it gives you traction and makes you feel safe and secure (pretend AWD keeps you warm too…). Unlike boots, you don't have to put AWD on and take it off, nor do you need to store AWD in the summer. Subaru has all-wheel drive, that's it.
The system, like most good ones, works transparently and requires no involvement on the part of the driver. In fact, you'll never even notice your car is equipped with this fantastic technology until you round a wet corner a little to quickly and find yourself going in the right direction. Better yet, you can thumb your nose at everyone in the winter as you make your way home, while everyone else practices his or her snowy burnouts or gets stuck.
Styling
The Impreza has gone through a number of styling changes since the early '90s when it was first introduced. It got a facelift in the '90s, and between 2001 and 2015 the Impreza went through two complete overhauls and four facelifts. There were some lows and some highs, and since the latest 2012 revamp, it's been all high.
The Impreza's squared shoulders and boxy flares convey stance and solidity. The hatchback version is all the more handsome, but I'd ask Subaru to revise the styling of the taillights. I suppose nothing's perfect…
The cabin is contemporary, well appointed and very Japanese. There's plenty of room for four occupants, five if you don't mind rubbing thighs and shoulders. The trunk is plenty capacious to boot.
Fuel economy
The myth still exists. Yes, many still think that owning a car equipped with AWD will result in a catastrophic rise in fuel consumption over their old FWD car. The fact is that the Impreza is actually one of the most fuel-miserly cars in its segment.
With the CVT transmission, the Impreza is rated at 8.4/6.5 L/100 km (city/hwy) and my returned average after a week was of 8L/100 km. These roughly represent the average in the segment, which simply means that there is no compromise here to be made or had because of the addition of AWD.
The driving experience
Subaru once partook in the category of great-to-drive cars, for most of the wrong reasons. I've driven a large number of Subies over the years -- going back 16-17 years --and they more or less all shared a common trait: they were more akin to trucks than cars.
This "robust" aspect endowed the cars with a reputation for being reliable and tough. Although this was true, the fact that most of Subaru's competition had moved in refinement's direction, consumers clearly preferred not being tossed around in the car and desired steering feel and more precision. In a nutshell, Subaru had to move away from their tractor aura and move into the 21st Century.
The 2005 Legacy/Outback were the first Subies to demonstrate civil road manners. The latest Impreza follows in this line of thinking, and I can tell you that its drive is equal or better to many of its category mates. The ride is comfortable and well suited to our typical driving conditions, regardless of the season. If sporty is what you're looking for, make sure you check out the WRX.
Pricing
Bet you never knew that you could get your hands on a base Impreza for as little $19,995. This may be $2,000 over an equivalent Mazda3, but equipment levels are higher in the Subaru and include a standard touchscreen, satellite radio, air conditioning, and AWD. My tester was a Limited with CVT and sported a $29,395 price tag, once more, a very competitive offering.
Road Tests and Reviews

Experts

Consumers
2016 Subaru Impreza 2.0i Limited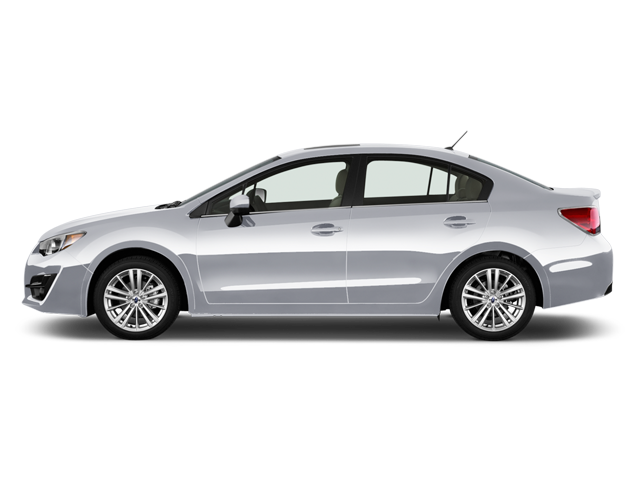 2016 Subaru Impreza 2.0i Limited