Subaru's catchphrase for the Outback is as follows: "Equipped for life's authentic adventures." I like this. This makes sense to me, especially after spending a week behind the wheel of a 2015 3.6R Limited version of the authentic adventurer.
Often, as auto journalists, our opinions of cars have a great deal to do with what we experience with them that week we spend with them. Bad weather? Wide open roads and nothing but sunshine? Family drama? Best Friday night date, ever? It all helps form our opinions or rather how we bond with a car.
Well, I took the 2015 Subaru Outback 3.6R Limited on a bit of a trip down memory lane, something I've only ever done with one other press vehicle (a 2013 Volkswagen Jetta TDI). It's not a particularly arduous drive nor is it even that exciting, but it's a road I drove countless times as a child and to a place that formed me and made me who I am today. So, bringing a vehicle along for the journey is always a bit of a big deal.
As I climbed aboard the Subaru Outback 3.6R, road trip coffee in hand, I felt sure this would be a good journey.
Is it a… wagon?
For nearly two decades now Subaru has played the wagon-but-not-really-a-wagon game and gotten away with it. They've managed to make the Outback manly enough to sway would-be SUV/CUV buyers to Subaru dealers to buy the non-wagon wagon. If it makes you feel better, I'll call it a crossover from now on. Just for you. Because it's a wagon. Sorry not sorry.
Besides offering gobs of space in the rear (room for five and 1,005 litres of cargo space with rear seats up), the 2015 Subaru Outback has 220mm of ground clearance and can hold 68kg on its roof rack. That means this CUV is equipped to go pretty much anywhere, especially when Subaru's glorious symmetrical full-time AWD system is part of the mix.
It looks big and not so good on gas.
Most of my journey down memory lane consisted of open highways through beautifully changing foliage in the countryside. While the scenery was stunning, the gas mileage I achieved in the Subaru Outback was anything but.
Locked in at just a hair over the speed limit, I managed in the 10.2L/100km range at the end of the 400km-ish trip, and I should have been closer to the 8L range according to Subaru's numbers.
Somehow though, I'd deal with the lack of good fuel mileage to own the 3.6R Limited. Why? Because that means you get the 3.6L 6-cylinder BOXER mill that produces 256 horsepower and 247 lb-ft of torque. The only available transmission is a high-torque Lineatronic CVT that, blissfully, behaves like a real automatic. No drone-y revs, no ear bleeding. And there are even steering-wheel mounted paddle shifters if you so desire.
Smooth or off-the-beaten-path rough, it's all awesome-sauce.
Driving the 2015 Subaru Outback 3.6R Limited is fabulous. Seating position for the driver is one of height and good visibility. Steering has good feedback without being too twitchy. On bumpier surfaces the Outback swallows up the choppiness and makes everyone feel at ease thanks to 4-wheel fully independent suspension.
X-mode and Hill Decent control ensure that no matter what you throw your Outback into, it should be able to sort itself out and keep you moving on your way. While I didn't put the Outback through its paces in terms of mud and ruts, I did drive in some pretty sever thunderstorm conditions that included some hardcore hail, and it didn't even flinch, and neither did I behind the wheel, which is the most important thing.
Those rugged good looks.
A bit like a beard-sporting, glasses-wearing hipster in a plaid shirt, tight jeans and fancy sneakers; the Subaru Outback is equal parts of-the-moment and back-woodsy. New aggressively angled LED headlights and a more in-your-face front grille give the Outback an updated look, but in reality the vehicle's shape has changed very little over the decades, and that's just fine. Like everything else it's gotten fatter and more loaded with technology.
Speaking of technology, Subaru updated its onboard entertainment system (thankfully), but I still found it rather lag-y. But otherwise, improved.
With a cream-coloured leather interior with unvarnished faux wood accents, the inside of the Outback 3.6R Limited is a great place to be for long periods of time, and I was grateful for comfortable seats for the long drive.
All of that can be had for a starting price just over $40k. That might seem steep, and that's OK because you can have a fabulous 2.5i (with the smaller engine for better fuel mileage) just below $30k. And you get the same rugged looks and fantastic AWD and off-road capabilities.
The ultimate adventure vehicle?
There's no denying there are other options for off-roading adventure vehicles out there. Jeep has some great offerings as do a few of the Germans. Subaru even has some internal options in the Forester and XV Crosstrek. However, there's something innately rugged about the Outback that sets it apart. Maybe it's the name, maybe it's the non-wagon wagon-ness of it all, either way, I like it. A lot.
Road Tests and Reviews

Consumers
2015 Subaru Outback 3.6R Limited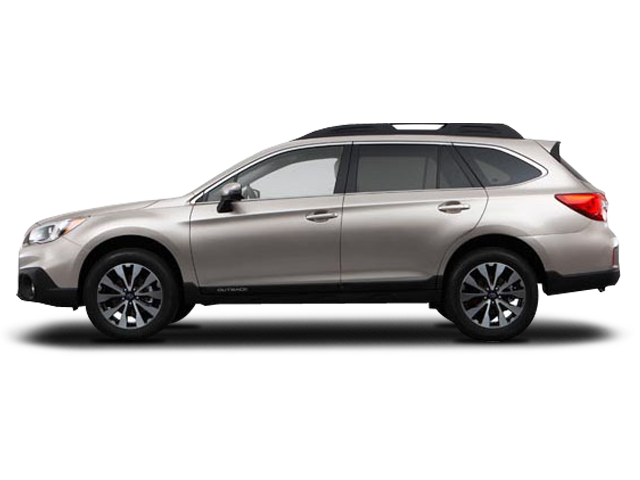 2015 Subaru Outback 3.6R Limited