Santa Barbara, CA --
Full disclosure: I own a Subaru WRX, and the following review will make you want to ditch your current set of wheels for this sensible, almost bland-looking affordable supercar.
Yes: supercar.
The 2015 Subaru WRX has discarded much of its quirky design cues in favour of a more traditionally generic body, making current Corolla, Malibu or Tucson invalid options as daily family commuter cars.
The WRX is devastatingly fast, can go practically unnoticed in a car park, and will have you smiling at the very thought of everyday mundane drives. Every kilometre driven will widen the smile on your face and make you worship your new WRX.
What is a Subaru WRX?
The Holy Grail. Subaru's WRX has the same automotive clout amongst enthusiast as the MKI Volkswagen GTI or Ford Mustang. Upon its birth (2002 model year in North America), it instantly became a legend of road, tracks, and not to mention surfaces.
As a high-performance compact sedan with AWD and a lovely turbo, the Subaru WRX is a platform on which nothing is built (because it's that good).
2015 Subaru WRX Price and Specs
The 2015 Subaru WRX ("Impreza" was dropped) leaves showrooms in exchange for $29,995.
The WRX returned to the 2.0L WRC roots it set in the '90s. The now twin-scroll turbocharger-equipped 2.0L 4-cylinder engine produces 268 horsepower @ 5,600 rpm and 258 lb.-ft. of torque between 2,000-5,200 rpm.
Subaru symmetrical full-time All-Wheel Drive with active torque vectoring is obviously standard. With it comes a 6-speed manual transmission or, alternatively, a Sport Lineartronic CVT transmission with paddle shifters. As further incentive to those opting for the CVT, Subaru throws in SI-DRIVE (Subaru Intelligent Drive.
Driving the 2015 Subaru WRX
Burble, where hast thou gone? A twin-scroll charger, and different exhaust headers means our beloved WRX is now a civilized barnburner of a car.
The new 2015 Subaru WRX may be quieter, but where it really matters (power) the new direct-injected 2.0L really shines. Gone is the lack of refinement. In its place: efficiency and performance. 0-100 km/hr times vary between high 4s to low 5 seconds.
The blast is so smooth that if it weren't for my butt dyno, I'd not believe the numbers. This makes me sad. My '03 WRX kicks me in the groin when boost comes on making for big grins. This new gentleman-like power delivery is too adult-like for me to
like
it… But I do.
Torque is full-on as of 2,000 rpm, and given there's barely any turbo lag to speak of, 16+ psi of boost are on almost immediately. Rowing through the gears is fabulous; the shifter is heavy and positive in its throws. Heel-and-toe enthusiasts will shift with glee, as I did, with perfect pedal positioning.
At the risk of being called old: The Sport Lineartronic CVT transmission is really damn good. Overnight, this 'box went from bad (
XV Crosstrek Hybrid
) to nearly the best. At more than 30% throttle, the tranny shifts like an automatic. Under 30%, it works like a regular CVT. In Sport, it'll give you six gears; in Sport Sharp, eight gears. Many new buyers will be drawn to the car because of it.
Control, and the car's abilities are front and centre on the 2015 WRX. Previously, the driver had more responsibilities, now the car handles more of that burden. Torsional rigidity is up 40% and lateral stiffness by 14% allowing for a stiffer, sportier suspension fitment.
Front and rear suspensions are revised with higher spring rates, thicker sway bars, and added stiffening plates at mounting points. Other than the appreciably sharper ride all around, it's the rear suspension's behaviour that truly made a difference in the car's handling.
The rear is now a true pivot point where the car's tires are perfectly poised for maximum grip to allow for the ideal amount of slip angle when carving corners. Grip is tenacious, but incredibly malleable without giving up feedback and control. There is no comparing the '14 WRX to the '15 here.
Body roll is reduced by 20% and with the 2015 WRX's quick-ratio electric steering, the car slices and dices through canyon roads with feel and self-assurance. Confidence in the car's handling is sky-high and the brakes emanate good feedback and were infallible on both road and track.
Although far more civil than the previous 2008-2014 WRX, this new car can be just as raw as the older cars were (including mine),but will punish you less on a daily basis.
Inside and Out of the 2015 Subaru WRX
The new 2015 WRX is far more pedestrian and generic-looking. However, the WRX still looks good especially from the front. The blistered over-fenders took a small step back on the car's overall design and appeal and blend more into the strictly Japanese side profile -- but this is still a WRX.
The cabin is essentially carried over from the regular Impreza with the addition of the cool D-shaped steering wheel and sport seats that are too wide proving insufficient laterally, and height adjustment is lacking.
As a four-door sedan (no hatchback, sorry) with a decent trunk, the new WRX can and will serve as a family car.
Comparing the 2015 Subaru WRX
The new WRX has shed some previous-gen rough edges (which I loved), but because the car is now more "polite," it has never been more in line with a broader range of competitors.
The Mitsubishi Lancer Ralliart comes close, very close, but the
Volkswagen GTI
, Ford Focus ST and
Honda Civic Si
are more likely to compete head-to-head with the new 2015 WRX. I love me a GTI or ST, but I'd leave the Subaru lot in a new WRX…
Road Tests and Reviews

Consumers
2015 Subaru WRX Sport Package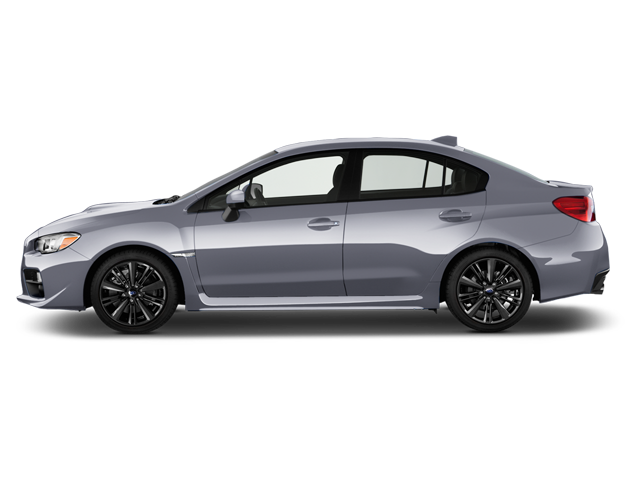 2015 Subaru WRX Sport Package