My father owns a '13 Jetta TDI. He adores it. Every day he tells me how much he loves driving it, how good it feels, and how happy he is with it. His joy over his vehicle makes me happy, as I'm largely the reason he chose to purchase the car. He's in love with the DSG and the gas mileage, and the overall driveability of the vehicle itself. It's sporty yet practical. The perfect blend.
Well, my recent stint in the 2015 VW Passat Highline TDI proved that the Jetta isn't the only harmonious vehicle in the Vdub lineup. The Passat's got it all in spades, with the added bonus of a bit more space and higher-end materials.
Top dog
Of course, my particular tester was the top-of-the-line Highline TDI, which starts at $33,895. However, for that price you get Vdub's absolutely fabulous 2.0L TDI 4-cylinder turbocharged engine that produces 150 horsepower and 236 lb-ft of torque.
It's coupled (blissfully) with the transmission my father adores so much: Volkswagen's dual-clutch DSG. This 6-speed automatic is a dream to drive, and is so smooth and intuitive you'll immediately fall in love with it and never want to drive another run-of-the-mill autotragic again.
Of course, the engine isn't what makes the Passat Highline TDI top dog; no, it's the inclusion of 18" wheels, leather-appointed seats as well as a leather-wrapped shift knob and handbrake lever (bonus: there's no e-brake!), autumn nut burl wood trim, a 6.5" touchscreen, Fender Premium Audio System (which I'll get to in a moment), rearview camera, and even door sill plates in aluminum with "Passat" written on them.
The Passat Highline really is the top dog because it has all the bells and whistles that make the Passat TDI appealing. However, I'm quite certain you'd be just as pleased with a base model Trendline (sans diesel engine) that starts nearly $10k cheaper than the Highline TDI at $23,975.
Driving a TDI with DSG
Here's the thing: It doesn't really seem to matter which Volks model you drive when it has the TDI mill and DSG transmission. So good are these two features that driving is a joy, no matter what.
I've driven my father's Jetta a great deal, I'm used to the feel of it, the weight and the size. Getting behind the wheel of the larger Passat Highline TDI, the only difference I felt in reality was a change in interior space. I felt a little more "lost" in the cabin and not as snug as I do in the Jetta. But in terms of driving, it felt nearly identical.
This is a cruiser type of vehicle, meant for comfy long hauls on the highway. It's not a racer nor is it meant to handle the twisties, so don't try for that. While there is an "S" for sport option on the shifter, which makes the transmission and throttle response a bit more lively, this Vdub is more content leisurely strolling along helping you get through day-to-day life without making you spend a fortune at the pumps.
Let's revisit that roomy interior
It really is quite spacious. Up front, the seats are wide and comfy and there is plenty of elbowroom, even with a passenger. The layout of the centre stack and gauge cluster is typically Volkswagen and German-sterile to the max -- and I love that, always have.
There was more than enough room in the rear for my son's oversized Britax baby seat, and I was able to move the passenger seat forward enough so he couldn't kick, even if a passenger was seated there.
One of my favourite features in the 2015 Volkswagen Passat Highline TDI is the Fender audio system. Truth be told, I love it the most in the Beetle and that's because it was designed to sound the best in there (the rounded, dome shape of the Bug is like an amphitheatre for sound), however, the Passat is a close second. I do love me some driving tunes!
The allure of diesel
While we North Americans slowly grapple with the idea of more fuel-efficient vehicles in terms of EVs and diesels, the appeal of a TDI is more apparent and the price is justifiable. My father's Jetta runs an average of 5.5L/100km. That's mental. He does a combination of city and highway driving (though mostly highway). I only managed to get the Passat down to the 6.2L/100km range, but that's only because I drove it for such a short period of time and sporadically.
The idea that a single tank, and one that will cost you a pretty penny to fill thanks to today's fuel prices, will last for 900km is enough to truly justify the premium needed to buy diesel.
So, is it the best diesel out there? Well, we'll have to set up a more recent comparison drive to really crunch some numbers, but there's no denying that Volks are the leaders in the field, if only because they are the only ones to offer so many non-luxury brand diesel options.
Would I spend my money on one? Well, the Passat TDI is a bit large for my needs, so I'd likely opt for a Jetta or even a Golf (Sportwagen!!!), but for those in the market for a midsize that's immensely good on fuel and pure pleasure to drive in all respects, then the Passat TDI truly is the only option.
Road Tests and Reviews

Experts

Consumers
2015 Volkswagen passat Highline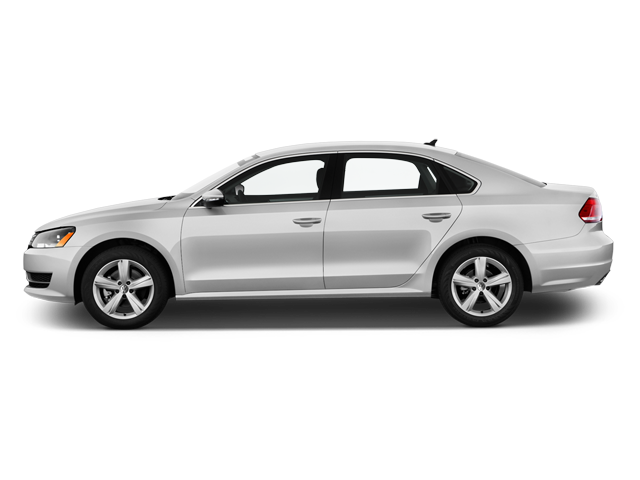 2015 Volkswagen passat Highline