One of the fundamental lessons you learn as you graduate from school and advance in your career is to always dress and prepare for the job you aspire to do, not the one you're already doing.
The 2016 Land Rover Range Rover Evoque aspires to be a sleek and sporty complement to well-off and affluent families, although it was primarily designed as a do-anything, go-anywhere luxury crossover. The beauty of this vehicle is that it has all the ingredients to play both roles.
Dynamic indeed
I had the opportunity to test the top-of-the-line Range Rover Evoque HSE Dynamic. Its Firenze Red body paint (a $1,200 option that's well worth the price if you ask me) was nicely set off by black-finished mirror caps, side vents, and front grille. You could hardly find a sportier, more aggressive-looking Evoque than this one.
By the way, I've always liked the shape of the Range Rover Evoque. Many people say it's aimed at female customers, and I wouldn't exactly disagree. This Landie certainly has more delicate traits than the LR4 and Range Rover Sport, while its smaller dimensions are more suited to women in general ― just like the Mercedes-Benz GLC, Audi Q3, and BMW X3 and X1.
Compact, yes Ma'am!
Inside, the 2016 Land Rover Range Rover Evoque proves surprisingly roomy… most of the time. With two adults sitting up front and a kid on the back seat, it's perfect. Meanwhile, the trunk can haul all of this family's grocery bags for the week or, alternatively, one weekend's worth of shopping. Plus, the cargo floor is at an ideal height for someone my size (5'2").
On the other hand, when you need to load a fair amount of luggage, things can get complicated real fast. All those years playing Tetris sure paid off when the time came to fit a pair of hard suitcases, two ski bags nearly 6' long, two adult passengers, and myself. I succeeded, but it was a real challenge.
Yet, a few weeks prior, I managed to load pretty much the same gear (minus a single suitcase) in an Audi Q3 with just 473 litres of cargo capacity with the rear seatbacks up ― versus 575 litres in the Range Rover Evoque. The latter is handicapped by a sloping rear window, and its short wheelbase resulted in the aforementioned ski bags almost touching the dashboard!
That's the most damning thing about the Land Rover Range Rover Evoque. Sure, owners will seldom have to carry that much luggage and equipment, but it's important to know the limits of a vehicle before agreeing to buy it and using it on a daily basis.
Not small on the road
In terms of driving, however, the 2016 Range Rover Evoque behaves almost like the larger LR4. In HSE Dynamic trim, pricing ($62,555) is also comparable.
What I mean by that is the Range Rover Evoque shows solid handling and capability on the road. Despite sporting very neat attire, it's still a Land Rover, after all.
Equipped with a 2.0L 4-cylinder turbocharged engine that produces 240 horsepower and 250 lb-ft of torque, the Range Rover Evoque HSE Dynamic deftly makes use of its four wheels to send power to the ground, whether it's dry or covered in mud, sand, gravel, snow or whatever.
A 9-speed automatic transmission takes care of shifting, and I was pleasantly surprised by its smooth, responsive operation. I've had bad experiences with 9-speed autoboxes in the past, but this one does a pretty decent job. It did miss a step on a few occasions, but the paddle shifters on the steering wheel can make up for that.

Even though it's the baby in the family, the Land Rover Range Rover Evoque benefits from the brand's legendary Terrain Response system, as well, allowing chassis, engine, and transmission adjustments based on the surface you're on (grass/gravel/snow, mud/ruts, sand). A dynamic mode is also available to firm up the ride and sharpen both throttle and steering responses.
Dressed and prepped for anything you want
The Range Rover Evoque is an awesome vehicle in the sense that it combines a host of great attributes and amenities in a small package. As such, it feels right at home in a wide array of situations, from downtown escapades in rush-hour traffic to deep forays into the woods in the thick of winter.
This brings me to another point: I often lament that Land Rover owners barely tap into their vehicle's off-road potential, but with the Range Rover Evoque it's different. Of course, this little 4x4 is resourceful off the beaten path with 215 mm of ground clearance up front and 240 mm in the rear, a 25-degree approach angle, and 500 mm of water fording capability, but it wouldn't mind spending most of its life around town or in the suburbs.
In other words, I won't get mad if you never bring it home dirty.
Road Tests and Reviews

Experts

Consumers
2016 Land Rover Range Rover Evoque
2016 Land Rover Range Rover Evoque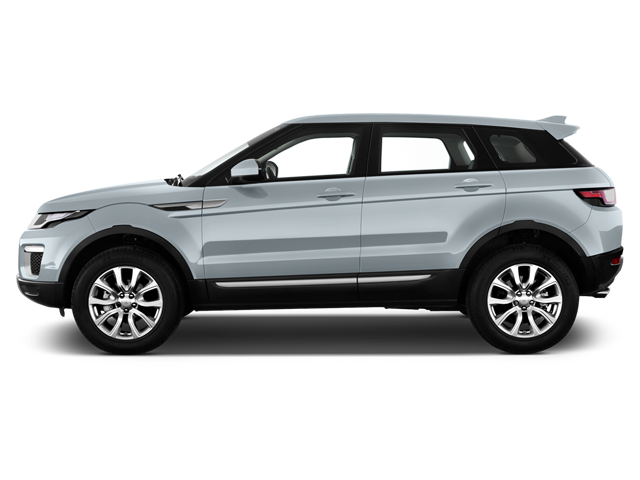 2016 Land Rover Range Rover Evoque