5. A premium-premium interior
I feel like I repeat myself often when it comes to the quality of BMW interiors, especially when it concerns the more upscale models. But hey, I'm just calling a spade a spade. And in this case, the combination of leather, carbon-fibre, brushed aluminum and yes, even some plastic elements, is every bit the equal of what the brand offers elsewhere. A damn fine job!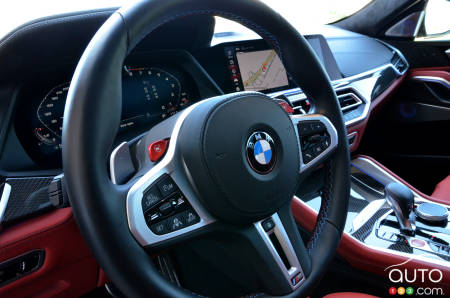 6. An average fuel consumption of 15.7L/100 km? Yeah right
According to Canadian EnerGuide, the 2021 X6 M Competition averages 15.7L/100 km. Maybe that's so if you drive it with a case of eggs in the back. In reality, such a beast compels the driver to overdo it, and strong acceleration quickly makes a mockery of the X6 M Competition's theoretical performance at the pump. Plus, just one short trip in heavy traffic and you can kiss any hopes of fuel-consumption sanity goodbye.