• Mecum will auction off a 1966 Ford GT40 Mk I in January.
Produced between 1964 and 1969, the Ford GT40 has attained legendary status in the automotive sport
domain, namely because it allowed Ford to dethrone Ferrari at the 24 Hours of Le Mans.
Ford went on to win that event four straight years, from 1966 to 1969, with a car designed specifically for that mission.
The number of units of the model produced varies somewhat depending on the source (some say 105, others 124, still others 131). Whatever the actual number, it is small. Which of course means that those in existence have extraordinary value. When one comes up at auction, it gets attention.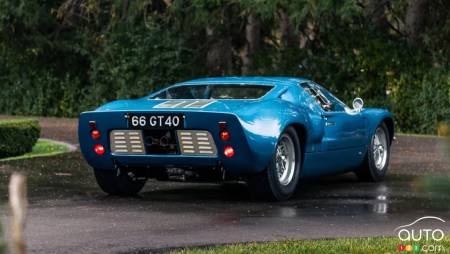 Next January, Mecum will be holding an auction in Kissimmee, Florida featuring one of the 31 units of the model made for on-road use, the GT40 Mk I.
Mecum's announcement for the auction specifies that the car's odometer reads just 13,442 miles, and says it has never been accidented. One of its first owners was Umberto Maglioli, an Italian factory driver for Porsche and Ferrari, and winner of prestigious events such as the 12 Hours of Sebring and the Targa Florio.
Mecum makes no mention of the chassis number, but it does say the car will be delivered with its original build sheet and a history file signed by renowned GT40 expert Ronnie Spain. A previous restoration carried out by the German company Ruf is also highly detailed.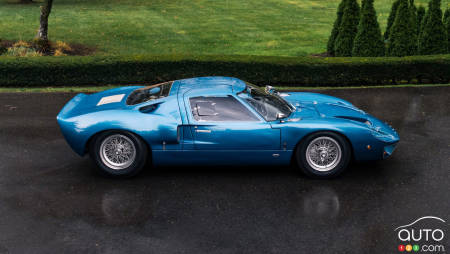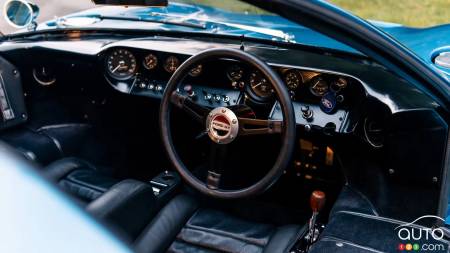 The GT40 was given a number of different mechanics over the years. Like most, the version on offer is powered by a 4.7L V8 equipped with Weber carburetors. A 5-speed manual gearbox links the engine to the rear wheels.
The model on offer comes in metallic blue. It also features Borrani wheels and a black leather interior.
The auction takes place on January 12, 2024.
The record price for a Ford GT40 belongs to a 1968 model that sold for $11 million USD in 2012.