Newport Beach, CA -
I'm going to start with the end of this event: A few hours before we were shuttled off to LAX, Nissan Canada brass and PR called a roundtable meeting to discuss the brand, its presence in Canada, and the potential for new products as well as future and existing strategies.
In the course of the conversation, as we looked back on some of the activities prepared for the Nissan 360, I was suddenly filled with a memory, one where I was once a huge fan of the brand.
By the late '80s, Nissan was pounding out cars like the Maxima, Pulsar, 240SX and was soon to rock the sports car nation with the fantastic 300ZX. Then, by the end of the '90s, the fire was gone. A spark ignited with the '02 Altima, but it quickly went out. Nissan had (and has) lost their way.
The goal of Nissan 360 was to show the breadth of their product (which it did), and to demonstrate future intent to grow as well as passion, something that was sorely missing these past 25 years or so.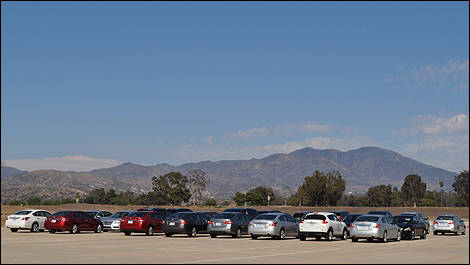 Photo: Mathieu St-Pierre
Power 88
We may not all realize it but Nissan is a huge company. In 2012, it sold nearly 5 million units that generated revenue of over $116 billion. As with most for-profit companies, it's not enough. And why not?
Their target, which will take six years to achieve, is Nissan Power 88 that stands for 8% profit and equal market share. Their plan is precise. In that time frame, they will introduce 51 new products -- a new one every 6 weeks -- and 15 advanced technologies per year.
Nissan Power 88 will be a truly global effort, and it begins with the Renault-Nissan alliance as it brings many business opportunities and resources from around the world. With design and engineering offices in countries like the U.S., China, Japan, the UK, Brazil, and others, Nissan's got the globe covered.
One aspect will not be lost despite the brains and materials being provided by numerous other nations and cultures: that is the brand's Japanese DNA. Parts of it involve the spirit to provide better product, development of the team, and creating value by storytelling.

Product strategies
They are numerous and don't all apply to us.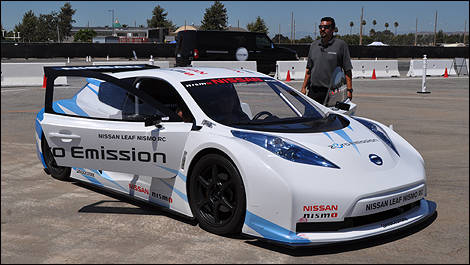 Photo: Mathieu St-Pierre