Shopping for a new car can pose an incredible headache. Enter specialized automotive media covering and reporting on this industry that literally can make the world go round.
In other words, buying a new car can be tough and this is why we love to put comparison tests together. This time, we took the comparison test a little farther than usual since compact cars happen to be extremely popular in Canada. You can find our regular
comparo review online
.
There are a few items that all of these cars share. We were tempted to test seating materials for ease of cleaning, however, all save for one of our testers were lined with leather. The Corolla was the only car with cloth-laden seats. As is often the norm in this price range, the materials are of OK quality and in the Corolla were light in colour; they are guaranteed to get dirty in very little time.
The following exercise is a compressed and summarized breakdown of the major points we think are important when considering a given car for family use.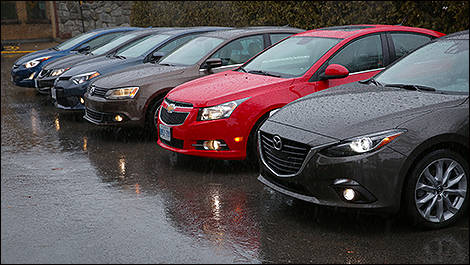 Photo: Philippe Champoux
2014 Toyota Corolla
Rear ingress and egress are the best of the lot aiding in loading and unloading the kids or, as one tester put it, making grandma or grandpa's chore much less laborious;
This more basic Corolla featured light colour material-covered seats that will be very difficult to clean/or easily dirtied;
Storage up front is limited;
Legroom is very generous up front, best of this group;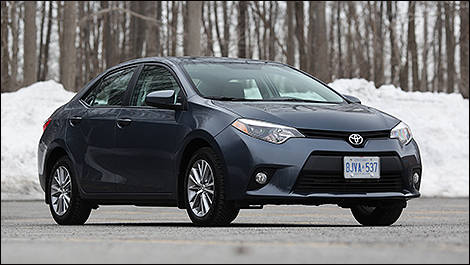 Photo: Philippe Champoux
2014 Hyundai Elantra
Rear bench far too reclined;
Dashboard somewhat intrusive and the top portion is too far out of reach;
60/40 split bench is good -- opening fairly large, but bench does not fold flat;
Forward visibility hampered by large "A" pillars;
Cabin is very roomy, with plenty of head and legroom;
Two baby seats and a normal sized adult barely fit on the rear bench in a pinch. Probably not a good idea to do so.
Legroom is generous in both rows.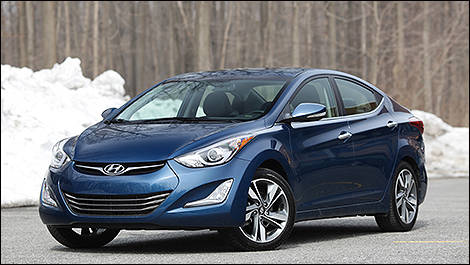 Photo: Philippe Champoux
2014 Chevrolet Cruze
The only car with a standard height-adjustable passenger seat;
Overall headroom is very good;
Steering wheel spokes are quite large and could be an issue for smaller hands;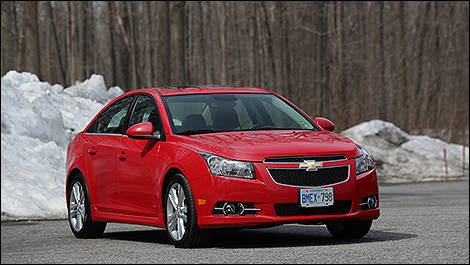 Photo: Philippe Champoux