7 – Popular drivers…
The Formula E circuit might not feature big stars on the scale of Formula One or NASCAR, but the drivers that race in it are very popular with those who follow the series. This photo taken over two hours before the start of the official autograph session. Even that early, the line consisted of over 100 fans.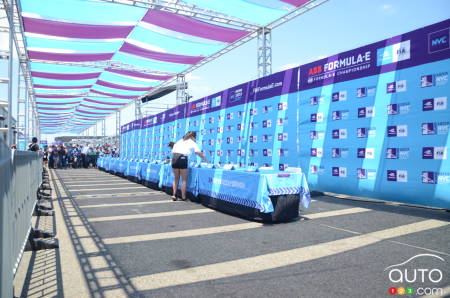 8 – BMW
All around the stands, automakers were promoting their wares and on hand to answer questions people might have about the technologies they have developed or are working on, particularly in the field of electric mobility. Here you can see the i3 produced by BMW.