• The new 2024 Acura ZDX will benefit from an integrated multimedia interface created by Google.
Acura, Honda's luxury brand, is debuting its first all-electric model in 2024. The ZDX SUV will be a higher-end counterpart to the also-new Honda Prologue, a vehicle developed in partnership with General Motors (GM).
The automaker has just shared some details regarding connectivity features that will be included with the ZDX, a model built on GM's Ultium platform.
Specifically, the ZDX will feature the first integration of Google. This will be offered with all variants and include applications such as the Google Assistant and the indispensable Google Maps. Other apps will be accessible via Google Play, to offer a connected, personalized and more functional driving experience.
"As Acura moves rapidly toward an electrified and digital future, we're pleased to offer customers a choice of technology partners by combining Google apps and services integrated with our in-car connectivity to enhance the experience of being an owner," said Raj Manakkal, assistant VP of digital services development for Honda's U.S. division. "Starting with the Acura ZDX and ZDX Type S, we'll be taking the most capable connectivity solutions and taking them to the next level by integrating Google features into future Acura products."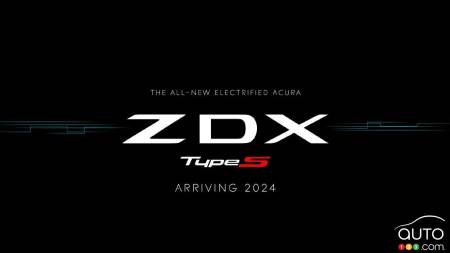 A version of Google Maps, enhanced specifically for EV owners, will offer optimized route planning for charging and searching for charging stations on routes to minimize travel time. Google Maps can also estimate the charging time needed to reach destination and initiate battery preconditioning when the destination is a DC fast charging station. This can reduce recharging times and help get motorists back on the road more quickly.
What's more, Google Assistant helps motorists carry out tasks while keeping eyes on the road and hands on the wheel. Those task can include setting reminders, sending text messages, adjusting the climate control and using voice recognition to change the destination or music preferences. The possibilities are virtually limitless. It will also be possible to ask the Google Assistant to define one's point of arrival in Google Maps; the route map will then be displayed automatically.
In addition to integrated Google apps, the ZDX interior will be highly technological, with a digital display instrument cluster, a large touchscreen for the multimedia system, wireless integration for Apple CarPlay and Android Auto apps, and wireless charging for cellular devices.
As a sign of the times, upgrades will be possible over the air.