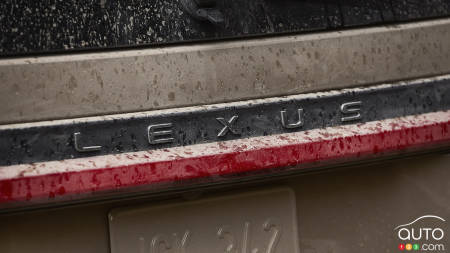 • Lexus shares two images showing bits of the next-generation GX SUV.
• The GX has remained virtually unchanged for about 15 years.
• This SUV is one of the last still using a ladder structure.
Some models within the Toyota/Lexus group have been left for a very long time without major changes. The GX SUV has remained virtually unchanged for fifteen years.
Finally, the company is moving on this dossier and getting ready to introduce a new generation of models.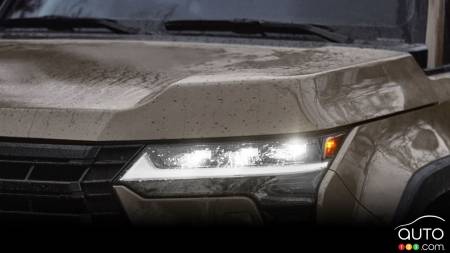 In anticipation of the unveiling of its new adventurer, the company has shared two images that show part of the front and rear. What we can see is a hood with very muscular lines. There's a resemblance to the LX, which was renewed for this year, but the approach seems more defined with the GX.
At the rear, less detail is visible, but we recognize the current signature of the other SUVs of the brand. This one shows us a band that extends across the entire width to house the lights. Also, the LEXUS letters are very visible and highlighted above it.
As for the rest, we still expect the SUV to keep its unique configuration, either a body mounted on a ladder frame with a more traditional 4x4 system, or equipped with a two-speed transfer case (high and low range). The GX is still a saddled version of the Toyota Land Cruiser Prado that is offered elsewhere on the planet. We're talking about one of the most capable SUVs off the beaten path.
Another Toyota model that benefits from the same structure and components is the 4Runner. We can also expect something new from this model, which has remained unchanged in the manufacturer's lineup for over 10 years.
Mechanically, we'll have to see what's in store for the model. We shouldn't be surprised to see the V8 engine disappear in favor of V6 solutions, including a hybrid variant that would take advantage of the iForce Max block that serves the Toyota Tundra.
This is all speculation, but rumours are pointing in that direction. Toyota hasn't said when it will unveil its next GX, but it shouldn't be too long. We can expect it to be available for the 2024 model-year.