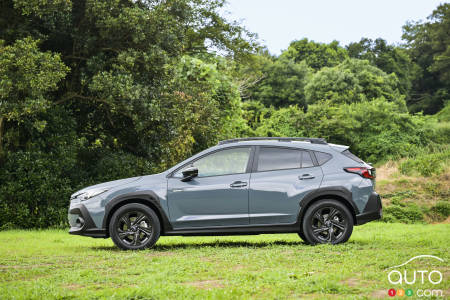 Subaru is bringing the new Crosstrek to the Chicago Auto Show for its North American premiere.
This is the third generation of a model first introduced for the 2013 model-year.
It took less than a decade for the Crosstrek to become a mainstay of the Subaru brand.
The Subaru Crosstrek, just now hitting 10 years on the market, is already a powerhouse of the Subaru lineup in North America. Last year, it outsold the Outback in the United States. The first generation of the model launched in 2013; the second arrived in 2018 bringing with it significant improvements in terms of the driving experience.
This year, the third generation is upon us. First shown in Japan last September, the 2024 Subaru Crosstrek is getting its North American premiere on February 10 at the next Chicago Auto Show.
Besides having shown the model's physique, Subaru has already confirmed that the model's structure is the same as the new WRX's, which sounds promising. And given that we've already seen that model, we have a good idea of the design of the new Crosstrek's interior.
Browse cars for sale available near you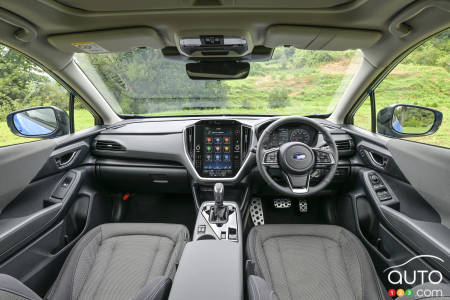 As is customary with Subaru, surprises are few and radical change almost unheard of when it comes to redesigns. That hasn't stopped Subaru fans from being excited about the next Crosstrek.
The only real mystery remains what comes under the hood. Will we get the same powertrains or configurations as the Japanese version? That model is powered by a 2.0L 4-cylinder engine coupled with an electric motor called the e-BOXER. Also, will the plug-in hybrid model come back with more range, or will it simply be abandoned?
We'll have more details in a couple of weeks, so stay tuned.