• Volvo will unveil the newest member of its EV lineup on June 7.
• The EX30 will be the entry-level model in the company's product family.
• The small SUV joins the XC40 Recharge, C40 Recharge and upcoming EX90 on the EV roster, and don't forget the offerings from Volvo's all-electric sub-brand, Polestar.
Earlier this year, Auto123 took part in a presentation in Toronto of a new model Volvo is preparing, the EX90. But recall that when the EX90 was first unveiled by the company last fall, another model was also partially shown.
That smaller model, we now know, was to become the EX30 EV, and Volvo has just confirmed it will officially present the SUV on June 7.
The fourth all-electric vehicle under the Volvo banner joins the XC40 Recharge and C40 Recharge models as all-electric offerings, in addition to the upcoming EX90. And that's without counting the EVs produced by Polestar division.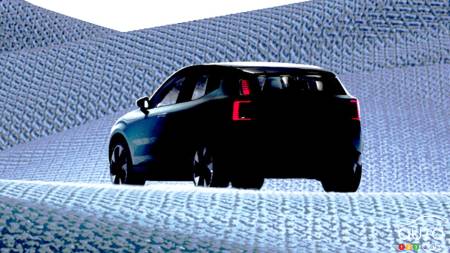 The EX30 will be available for reservation starting June 7, at least in the U.S. We can guess that it will be made available in Canada at the same time, but that has yet to be confirmed.
For the moment, no other details have been provided about the electric SUV. Volvo did release a short video that shows a few design elements, lighting, parts of the interior, etc. Something Small Is Coming, the video concludes.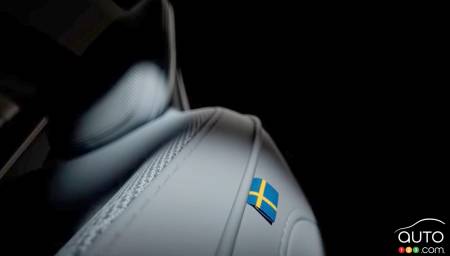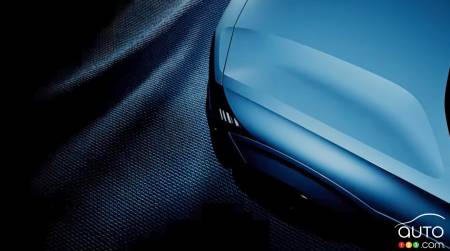 While the EX30 will clearly sit a few rungs below the future EX90 in the EV lineup, where it will be in relation to the XC40 small SUV is not so clear, especially since the new model adopts a different nomenclature. Logic would dictate, however, that the new EV will occupy a place in the subcompact luxury SUV segment, where Volvo is not currently present. The XC40 belongs to the compact luxury SUV category.
More information will certainly be released before the model is presented, but we'll be shedding light on it starting June 7.