Here is a superb replica of legendary F1 driver Gilles Villeneuve's dark blue and orange helmet. It was made entirely from scratch, starting only with pictures! The artist behind this amazing replica is Luc Sauriol, an accomplished kart racer on the track and also an economist by day.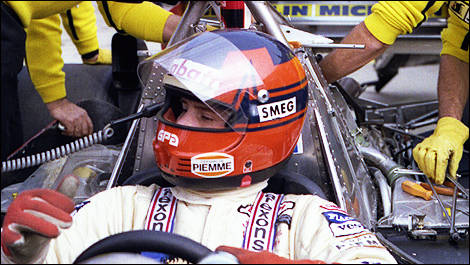 Gilles Villeneuve, Grand Prix of Canada, 1981 (Photo: René Fagnan)
The Laval native is actually a former Rotax Max Karting World Champion. Two years ago, he decided to start working on a replica of his hero Gilles Villeneuve's helmet.
It was no small undertaking as the French helmet manufacturer GPA stopped production of that particular model 28 years ago. That means no more moulds and no more parts. Of course, some units still exist, but are extremely hard to find and very expensive.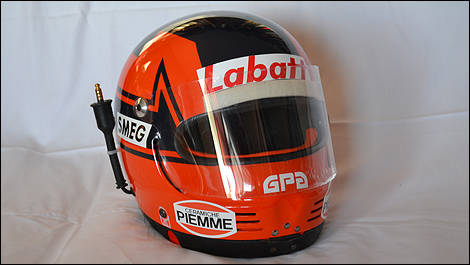 Luc Sauriol's replica of Gilles Villeneuve's helmet. (Photo: René Fagnan)
The only option left to Sauriol was to build everything from scratch, using only pictures from the 1981 season, during which Villeneuve won in Monaco and Spain.
"I did try to build my replica over a GPA motorcycle helmet, which one can still find if you're very lucky," Sauriol later admitted to us.
"But it didn't work. The opening for the eyes had to be narrowed a bit and the fibreglass wouldn't bond with the plastic shell. It was just easier to shape my own mould from as many pictures from the original helmet as I could put my hands on."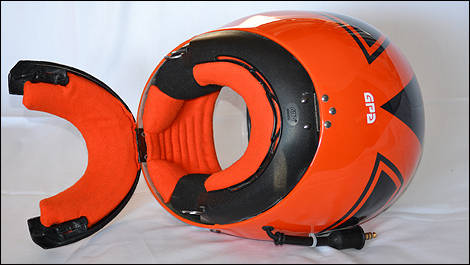 Luc Sauriol's replica of Gilles Villeneuve's helmet. (Photo: René Fagnan)
With this, Sauriol was able to build a near perfect fibreglass shell.
Then started a more difficult bit of the process: fabricating all the hardware, like the intercom connector, the visor, the visor mechanism, the rubber trims and of course all the nuts and bolts.
"I often travel to Europe for work and there, I found a British company that manufactures all kinds of custom hardware. I then made a mould for the closing mechanism, out of plastic like the original. I only found one intercom connector which comes from the military air defense. So I made a mould for that too to be able to duplicate it later on."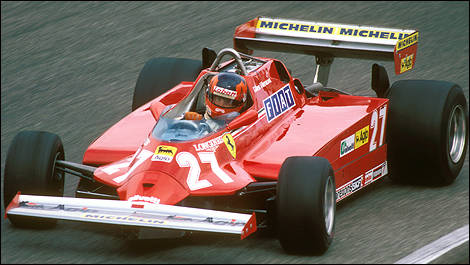 Gilles Villeneuve, Grand Prix of the Netherlands,1981 (Photo: WRI2)
Sauriol admits the fibreglass shell was relatively quick and easy to make.
"It gets more complicated after that. I take my time so everything fits and works properly. Piecing all the elements together is slow and very demanding."
The result, however, is stunning. Minus the weight of the helmet, everything is absolutely identical to an original. Even the peculiar "U" system that replaced conventional straps for tying the helmet on. Sauriol managed not only to make it, but also to make it work perfectly.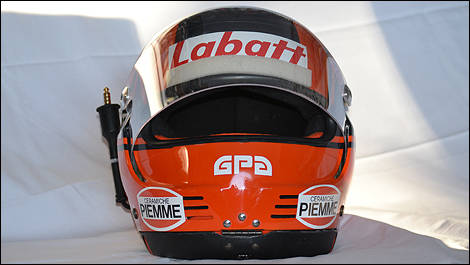 Luc Sauriol's replica of Gilles Villeneuve's helmet. (Photo: René Fagnan)
"I've only made three so far and maybe that's enough. I don't want to get into mass production. I also just completed a replica of Ayrton Senna's 1992 Shoei helmet. Senna and Gilles Villeneuve were two drivers that profoundly touched me, so it's important for me to honour them somehow."