Acura used the occasion of Monterey Auto Week in California to preview the electric successor to the sporty NSX. Meet the Acura Electric Vision Design Study concept, which the automaker did not exactly confirm is the official follow-up to its NSX supercar, but there's little doubt from what the images show.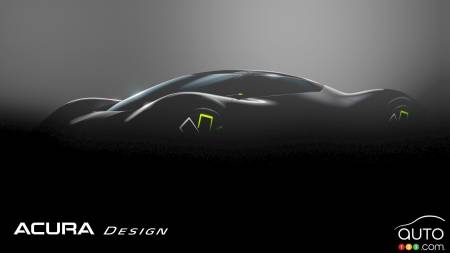 We know an electric NSX successor is in preparation, and since the announcement of the departure of the second-generation model, which was a hybrid, we know that the next variant will be all-electric. The partial unveiling of this concept goes some way to confirming this.
Acura isn't quite ready to reveal everything, however. The company is content to describe the study is an "expression of an all-electric high-performance model". The lines show a very low, very wide model, with fender flares that reach the height of the beltline. That doesn't give much indication of where the batteries might be located, but we'll find out in due course.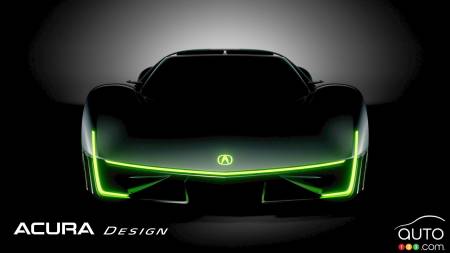 Another element to watch for is how Acura's offering shapes up vis-à-vis those of other rivals who will be producing electric supercars. Will Acura, like the first-generation model, be able to offer a vehicle as powerful as those from Ferrari and Lamborghini, but for a fraction of the price? This could have a major impact on the eventual success of a third-generation NSX. The second, let's face it, was a commercial failure.