Add Honda and Acura to the list of automakers that have decided to adopt Tesla's electric vehicle charging standard. This standard, known as NACS (North American Charging Standard), is fast becoming the industry benchmark I North America.
As a result, future electric vehicles from Honda and its luxury division, Acura, will be able to access Tesla's huge network of charging stations.
Explained Noriya Kaiya, President and CEO of Honda's North American division, "This is quite important. We also have to push NACS, as well. It is clear."
As for when Honda vehicles will adopt the NASC connectors, the company is currently at the mercy of General Motors (GM), since its first two electric vehicles, the Honda Prologue and Acura ZDX, are built on GM's UItium structure. GM has already confirmed that it too will adopt the Tesla standard, probably starting in 2025.
"We clearly depend on GM," said Honda Executive VP Shinji Aoyama on Friday. "Once they [switch to NACS], this will follow for ZDX, as well."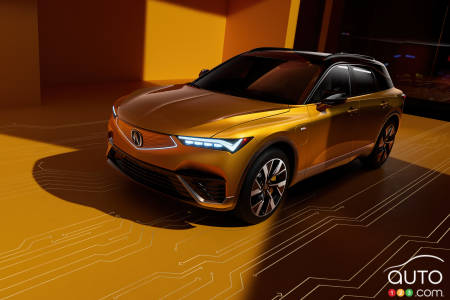 The Acura ZDX, the first EV to launch, will initially come with a traditional CCS (Combine Charging Standard) port. The model will switch to NACS in 2025 or 2026. An adapter will be provided for those who have a ZDX equipped with the CCS port.
Honda is also part of a group of seven automakers preparing to launch a joint venture with the aim of setting up a new fast-charging network that will include just over 30,000 charging stations across the US and Canada. The chargers are still under development, but Honda says the automakers are all agreed on the fundamental values necessary for the success of this network, including high reliability and the ability to be maintained in excellent working order at all times.
This is good news for future owners of Honda EVs, because together with the 12,000 or so Tesla stations that will be accessible to owners of non-Tesla vehicles, this will add up to some 30,000 charging stations, which means great accessibility to recharging.
For manufacturers, this is the key to accelerating the adoption of electric vehicles by consumers.