Vancouver Island is an ideal place to retire to: mild temperatures all year-round, a beautiful natural setting and a relaxed lifestyle that lends itself to rest and the art of idleness. Victoria, in fact, can be said to be the retirement capital of Canada.
And yet, and yet…there's more than just quietude to be found in this idyllic place. The Vancouver Island Motorsport Circuit, the brainchild of GAIN, a consortium of automotive dealerships, has been in existence barely a year and it's already staked a claim to being one of the most beautiful tracks in the country.
Cognizant of the potential inherent in this gorgeous meeting place for car racing fans, Continental has entered into a partnership with the circuit to become its official supplier.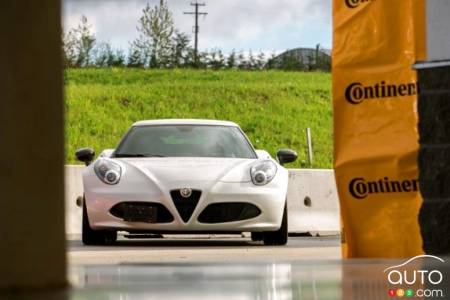 On a day that shuffled its deck between sun, clouds and drizzling rain, we were welcomed there for an information session and a few hours on the track.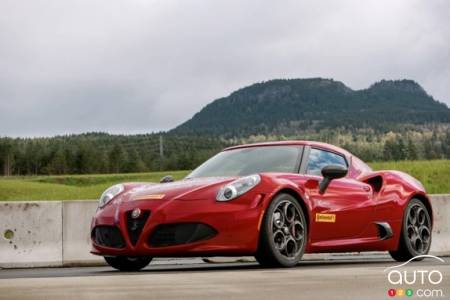 The beauty of it was, we were able to try out several cars, including everything from a Porsche Cayman GTS and a BMW 235i to an Alfa Romeo 4C and several others. All of them were fitted with Continental tires, naturally.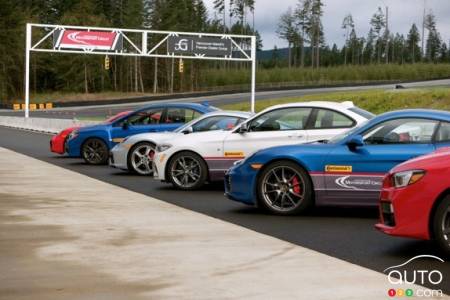 We attended presentations on Continental's expertise in different fields; we learned, to our great surprise, that the tire-producing division accounts for only 26% of the company's activities. In fact the multinational company is strongly dedicated to research and development, and a large percentage of the components of our automobiles carry its imprint. Within the family of companies under the Continental banner are the Continental Group, the Automotive Group, Contitech and of course its tire division.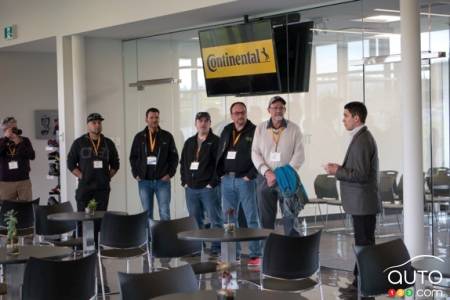 As for the circuit itself, we could go on at length about its beauty. It winds through the hilly countryside as if in a natural amphitheatre, with as its base an architecturally and technologically cutting-edge complex.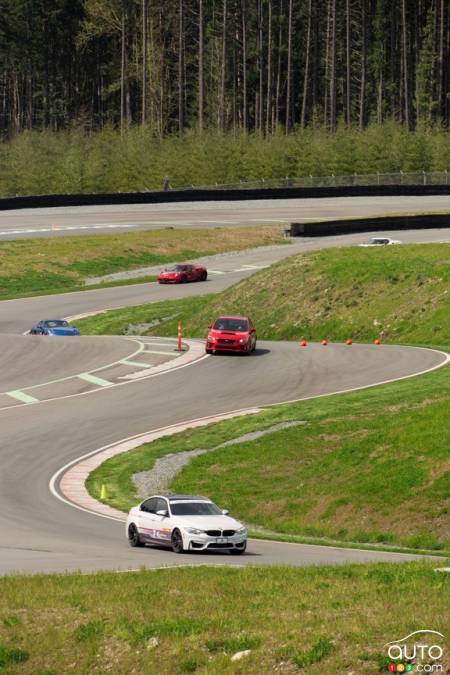 The main building contains a number of spaces, including a large hall (restaurant/lounge) that offers a great view of almost the entire circuit. There are also different rooms (one of them called the Fangio Room) used for conferences and training courses.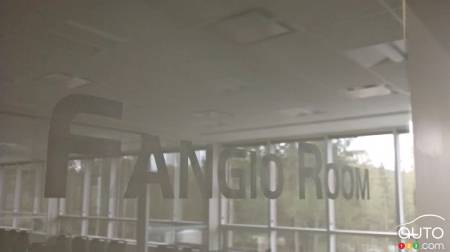 The control room is equipped with multiple screens linked to a series of cameras placed around the circuit, so cars on the track can be followed in total closeness. What's more, all data is relayed via transponders and other transmitters, allowing drivers access to detailed telemetric information to help them break down their laps and improve their performance.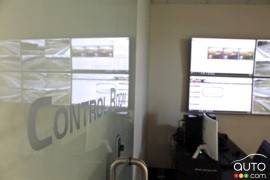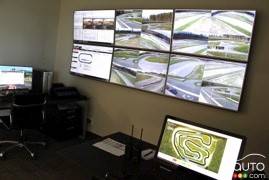 The design of the track was entrusted to Tilke Engineering and Architects, highly regarded specialists who have designed the most recent F1 circuits. And despite its young age, the Vancouver Island Motorsport Circuit is already benefiting from an expansion that will see it gain long straightaways; work is expected to be carried out over the next two years.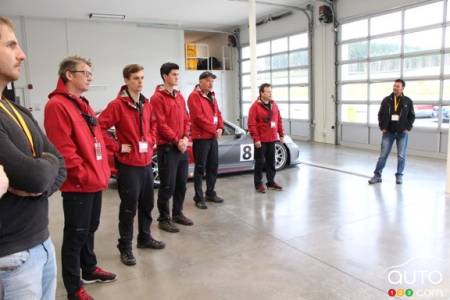 The circuit offers members several different packages, including everything from a full membership to a Circuit Taxi package, which offers a thrilling tour of the track in a car piloted by a professional driver.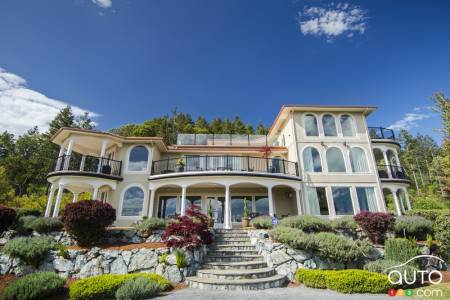 As part of its comprehensive offer of services, the Vancouver Island Motorsport Circuit also owns the Villa Eyrie Resort, located just 30 minutes away. Architecturally inspired by the hotels that dot the shores of Lake Como in Italy, the facility offers breathtaking views of the mountains and lakes that surround it, and focuses on enriching guests' interaction with nature.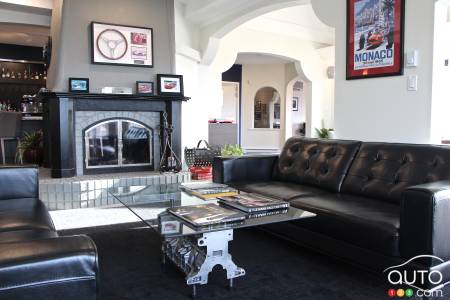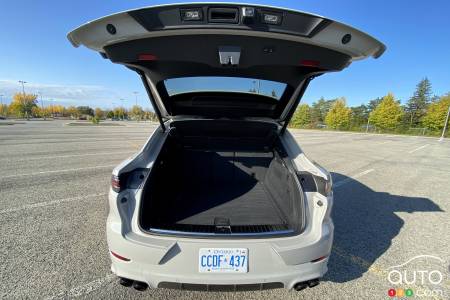 It also nods explicitly to racing fans – hence the Driver's Lounge, a large room bedecked with objects from the car racing universe. These include an engine bloc used as a table base, a frame holding a steering wheel used by Stirling Moss, superb photos of James Hunt and Ayrton Senna, and excellent works of car-themed art including grand prix posters from decades past.
The place reflects and enhances the passion for car racing felt by its guests, all in a laid-back environment in the heart of an unimaginably inspiring natural setting.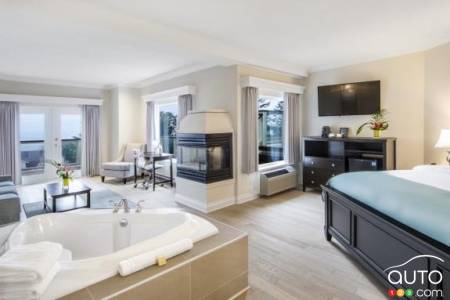 What better way to relax after a thrilling but gruelling day at the track than to head for the resort's pool or spa… the better to start all over again the next day!