Peugeot Sport has released the first official photos of its new 2008 DKR buggy that will contest the next edition of the Dakar rally raid.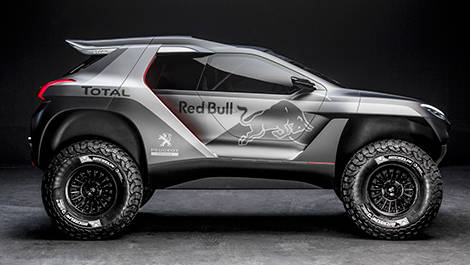 Peugeot 2008 DKR (Photo: Peugeot Sport)
The press release mentions that the muscular, thoroughbred yet beastlike forms of the Peugeot 2008 DKR provide a vivid indication of the new car's serious desire for success.
It is behind the wheel of this purpose-designed machine that Carlos Sainz, Cyril Despres and most likely Stephane Peterhansel will defend the colours of Team Peugeot Total on next January's Dakar in South America.
The 2008 DKR shares an unmistakable family resemblance with Peugeot's road-going crossover, albeit with more muscular forms and more imposing overall proportions that have been honed to meet the challenge that lies ahead.
The 208 DKR may take part in one of two rally raids this fall to check all systems.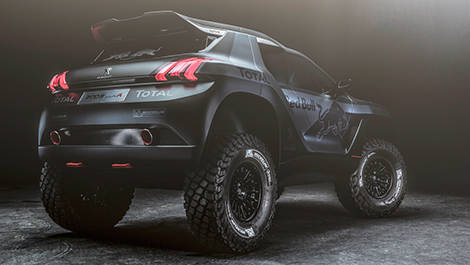 Peugeot 2008 DKR (Photo: Peugeot Sport)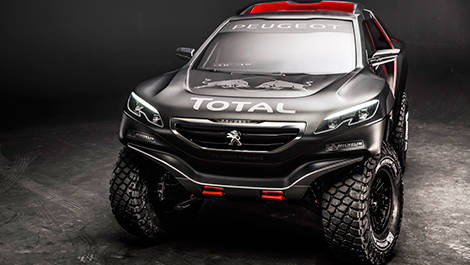 Peugeot 2008 DKR (Photo: Peugeot Sport)