Ford's recent announcement that it has decided to eliminate virtually all of its cars from its North American portfolio has caused ripples in all corners of the industry, and continues to be discussed as new information and speculation arises from it.
Here are some of the main elements we're getting out of all of it.
First of all, a number of dealerships are, understandably, nervous about what fate awaits them. Many of them count on affordable subcompacts and compacts and say that the buyer of a Ford Fiesta often comes back a few years later for a new Ford. By removing the option of an accessible small car, that client may disappear. In response, the automaker has tried to reassure retailers that they will soon be able to offer other affordable models.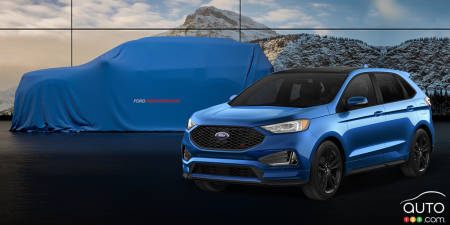 Second, it's important to understand that Ford's move is dictated by money concerns. As it got increasingly less profitable to produce cars in comparison with SUVs, the company felt it had to act decisively. But the calculation doesn't end there. The move towards electrification will cost a lot of money, and Ford intends to come up with that money by cutting its production of cars.
Third, by eliminating the most fuel-efficient models from its roster, Ford has no choice but to introduce more green vehicles so that the entirety of its lineup will comply with governmental consumption standards. So if Ford wants to continue to offer those cash-cow F-150s and large SUVs, it has to look at electrification to allow it to maintain compliance.
Now, the Q1 2018 report gives us some indications of where Ford is headed. It shows that the company generated $ 42 billion in revenues, an increase of 7% over last year. Net profits, meanwhile, jumped by 9% to hit $1.7 billion. The report explains that the addition of hybrid and electric variants to high-volume models like the F-150, the Mustang and the Escape and Explorer SUVs will be priority for the company. The Bronco apparently also fits into the plan.

Ford's electrification strategy will take shape beginning in 2020 with the debut of a performance-focused electric SUV. By 2022, the automaker's roster will include 16 products running on electricity in one form or another.
These products won't just be running on hybrid powertrains either. A plug-in F-150 or Explorer is not a far-fetched proposition, especially as they would go a long way to helping Ford meet those governmental norms.
Putting pedal to the medal in an electric-powered Mustang? Strange as that idea might sound, it is not impossible in the long term.
In the current automotive universe, very little is.