The owner of the Lotus Formula 1 team, French businessman Gerard Lopez claimed that his team has paid its bill to engine supplier Renault.
Lopez replied to Renault Sport F1 boss, Jean-Michel Jalinier who declared last week in Barcelona that at least one team had not paid its bill with regard to their supply of this season's V6 turbo hybrid engines.
With four teams as Renault clients - Red Bull Racing, Toro Rosso, Lotus and Caterham - the belief at the time was that Jalinier could not be referring to the former two teams, given their resources in being backed by Red Bull.
The obvious deduction was that the Renault boss was talking about Lotus and Caterham, both of whom are reputed to be struggling financially.
However, Caterham team principal Cyril Abiteboul insisted his team had paid up their bill, leaving only Lotus as the sole team under suspicion.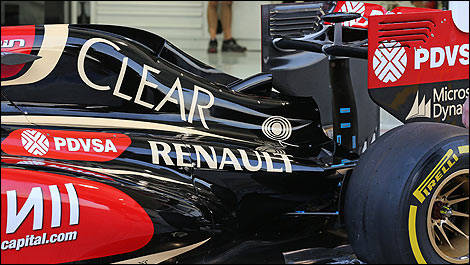 Lotus E22-Renault. (Photo: WRi2)
In Barcelona for the Spanish Grand Prix, Jalinier met with Lopez to review the issue.
"This is why we had a meeting, because I wanted them to clarify their price. I said to them if they are going to say things, then name the team that is an issue. Don't just say 'teams' and then expect people to make their own judgements. We respect the arrangements we have with them," said Lopez.
Asked directly whether Lotus had paid their Renault bills, Lopez replied: "We've paid up. We're absolutely in line with them".