Sergio Marchionne, outgoing head of the FCA (Fiat Chrysler Automobiles) Group, sought to reassure those wondering about the future of the Dodge brand when he spoke to journalists after FCA's day of presentations regarding five-year plans for its different brands. But one declaration he made might have disappointed some fans of the American division's performance models.
He indicated that, contrary to recent speculation, the next-generation Charger and Callenger will not benefit from a new platform, retaining instead the current one. For a new generation of a model to hold on to an existing platform is not exceptional as such, but the problem in the case of the two Dodge muscle cars is that they are still built on one borrowed from the Mercedes-Benz E-Class.
Now that might sound fine – what's not to like about a Mercedes platform? Except that the platform in question, known internally as the W210, was first used back in 1995.
It's true that the platform has been updated several times since then, but in the view of many its full potential has been pretty much realized.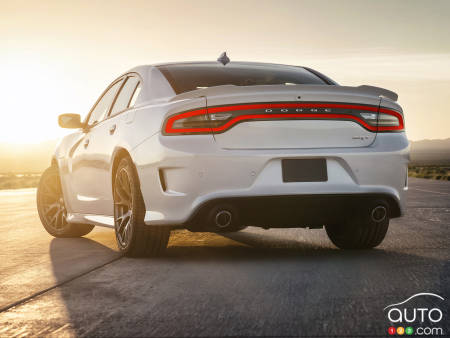 Indecision
No final decision has actually been made at Dodge, but decision-makers there are apparently leaning towards holding on to the current architecture for the two models. There had been speculation that engineers might borrow the platform underpinning Alfa Romeo's Giorgio for the Charger and the Challenger, but that appears not to be the case.
Explained Sergio Marchionne to Motor Authority magazine,"We may not necessarily have to go as far as the Giorgio architecture for Dodge as long as we are willing to commit to a significant upgrade to the current architecture to make it competitive. That's something that's already started."
If this is the case, it's a bold decision. The platform has become nothing less than an Achilles heel for FCA, and in fact it represents a bad souvenir of the failed marriage with Daimler. Marchionne, however, feels that the architecture has evolved to the point where it carries the FCA stamp more than any traces of a Mercedes one. "Certainly by the time we finish with that architecture, you will not recognize its origins. We may maintain its bare-bones structure," he added.
For Dodge, there's a lot riding on this architecture, both literally and figuratively. The banner's survival depends in large part on the future success of the Dodge Challenger and Charger.