Agreements between manufacturers and suppliers are extremely commonplace in the automotive industry, in fact they are so much so that normally we wouldn't spend any time reporting on them.
But a new deal recently put in place between FCA (Fiat Chrysler Automobiles) and ZF, manufacturer of transmissions, has attracted much interest. The reason, quite simply, is that it reveals much about the FCA's orientation in the coming years.
The agreement centres around one of biggest orders German manufacturer ZF has received to date for automatic transmissions. The unit is the fourth generation of the 8HP 8-speed automatic transmission, which is designed to work with either front-wheel-drive or all-wheel-drive configurations, and it could also integrate an electric motor acting as a generator. Which means, it could be used in plug-in hybrid models.
The first generation of this transmission first appeared in 2008; it's currently found in Dodge's Charger and Challenger models, but also in Bentley and Rolls-Royce vehicles.
"We are pleased being nominated as global transmission supplier by FCA. This is our second major order for the new 8HP and it confirms our strategy to focus on plug-in hybrids as an every-day solution and to develop attractive products in these areas."

- ZF CEO Wolf-Henning Scheider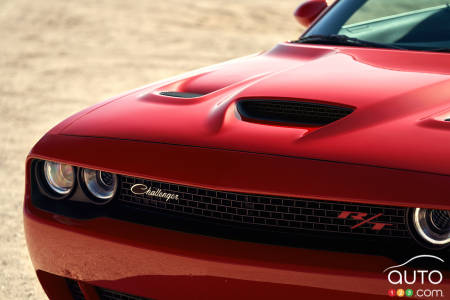 The agreement is thus in line with FCA's recent declarations of commitment to electric mobility, and to what it is saying about the future of muscle cars. Just a few days ago, we reported that for the automaker, Dodge vehicles of the future will have to be electrified in some form.
As well, the truth is we find it hard to imagine a continuously variable transmission (CVT) having its place in a Dodge Challenger. The very idea could be enough to get the Dodge brothers turning in their graves.
Of course, we expect that the 8HP transmission will be called to service aboard other vehicles produced by FCA, for instance the Ram truck and future generations of models produced by Alfa Romeo and Maserati.
The 2022 production target for this new transmission gives us another clue regarding FCA's plans. Logically, we can expect to see the next-gen Charger and Challenger appear at about that time.