A German publication quoting anonymous sources announced in its latest edition that Italian automaker
Fiat
is reportedly on the verge of signing an agreement with General Motors to buy back some of its European operations, including Opel's.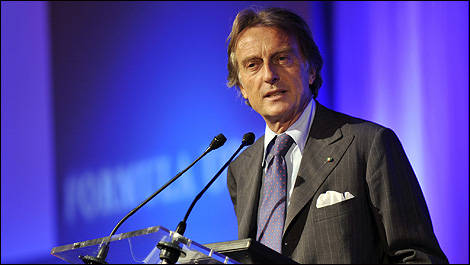 Yesterday, Luca Cordero di Montezemolo, President of Fiat Group, issued a press release to deny the company's plans of buying Opel. Is this just a way of saving time?
The news took little time to spread across the globe, although it was just as rapidly denied in a press release by Luca Cordero di Montezemolo, President of Fiat Group. At GM, representatives did confirm that discussions about the sale of Opel are underway, but the identity of those sitting across the table is being kept secret.
The very same day, Fiat posted its results for the first quarter of 2009 and, for the first time since 2004, the company is reporting a loss -- over 411 million euros. The same period in 2008 saw Fiat earn profits of 427 million euros.
Even though Fiat is active in various manufacturing sectors, the automotive operations spoiled its financial health. According to company executives, sales volumes should drop nearly 20 percent over the four quarters of 2009.
Fiat is hoping to make up for this loss by gaining ground in other sectors, particularly with the upcoming restructuring. At the end of the current financial year, the automaker expects to post profits of more than 100 million euros -- a bullish forecast according to industry insiders.
Despite the reported loss, Fiat still intends to make a deal with
Chrysler
since the latter wants to share only technologies but no money.
photo:
Fiat