The Monterey Car Week in California gets underway next August 12, and as usual it will culminate in the celebrated Concours d'Elegance at Pebble Beach.
As part of the activities planned for the event, there are always auctions that allow well-heeled collectors to get their hands on some rare and truly remarkable cars.
The RM Sotherby's auction will feature a model that is sure to sell for an astronomical price. That would be a Ford GT40 prototype, a model conceived by the automaker in the 1960s to take on Ferrari during the 24 Hours of Le Mans.
In this, the car succeeded, beating its Italian rival three years running – which of course didn't hurt the GT40 in its journey to mythic car status.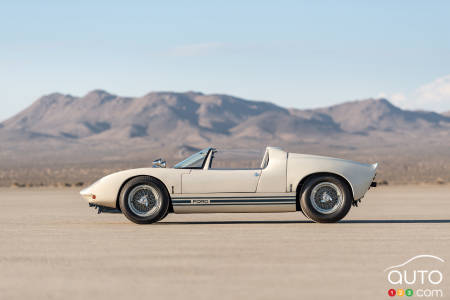 In all, some 100 GT40s were built for commercial sale. But the model being auctioned is even rarer than that, as it's number 8 of 12 prototype GT40s built, and one of only five in roadster format.
You can't get much rarer than that.
Several months
The conception of the car got underway on November 2, 1964 in the Ford studios in England, specifically in the Ford Advanced Vehicles centre in Slough. Work would continue until March of the following year. As this GT40 was a prototype, many of its components were experimental, which of course adds to its status as a collectors' item today. The headlights are a prime example.
The model, the chassis of which is marked GT/108, has a modified front axle that featured on the 1965-vintage GT40s, and it features Ford's famed 289cc V8 engine.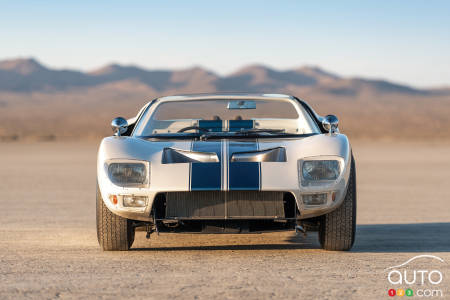 What's more, this prototype was used by Ford and Shalby American for development work. Carroll Shelby himself drove it before members of the Ford management team as part of an event held at the offices of Shelby American in Los Angeles. His passenger for the drive was Henry Ford II.
The car was sold in 1965 and has been seen at various automotive events and ceremonies over the years, including the Concours d'Elegance at Pebble Beach. It stature has only grown over that time.
The GT40 with GT/108 chassis will be put up for bidding on August 16. Incredibly, it's only one of many exceptional items at the Auction. There is simply no finer gathering than Pebble Beach for exclusive collectors' cars like this one.