• Another Ford recall targets 125,000 hybrid and plug-in hybrid vehicles.
Last year, Ford led the industry in the number of recalls. The company is working on resolving a number of quality issues, and things are bound to improve. In the meantime, however, we can expect further recalls, such as the one announced yesterday concerning 125,322 vehicles.
The NHTSA (National Highway Traffic Safety Administration), the equivalent of Transport Canada, has announced that Ford is recalling the hybrid (and plug-in where applicable) versions of the following models:
Ford Escape (2020-2023)
Ford Maverick (2022-2023)
Lincoln Corsair (2021-2023)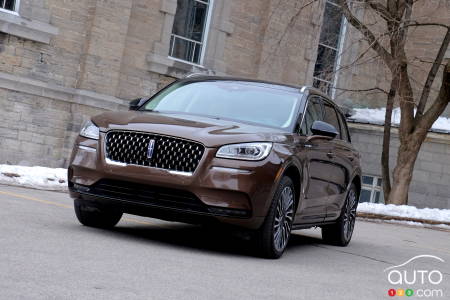 These vehicles are being recalled due to a high risk of fire stemming from catastrophic engine failure.
And what does catastrophic mean here? An actual hole in the engine block could result from wear of the crankshaft bearings (which provide the main bearing). The documents provided refer to an investigation by Ford into failures of 2.5L 4-cylinder engines manufactured before July 7, 2022, inclusive.
Ford has received 23 reports of under-the-hood fires worldwide. The company believes the cause is a hole in the engine block, or in the oil sump, where flammable liquids would then be projected onto hot components.
The manufacturer has taken corrective measures to make crankshaft bearings more robust with engines built after July 7, 2022. Corrective steps have also been taken to ensure that, in the event of a failure, flammable fluids do not end up on hot components. It should be noted, however, that despite the fact that no engine failures have been found on vehicles built after September 2022, some fires have occurred on older vehicles that had undergone fixes for this problem.
In other words, Ford is still looking for a permanent solution to prevent fires if a problem occurs with the engine.
Ford does not recommend parking vehicles outdoors (as is the case with some fire hazard recalls), but it does advise owners to stop, park and turn off their vehicles if they sense anything abnormal while driving.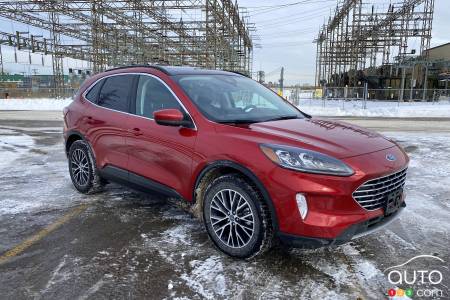 The campaign affects 86,656 Ford Escape, 35,501 Ford Maverick and 3,165 Lincoln Corsair vehicles. Owners will be informed of the recall and steps to take starting June 12. The solution is not expected before the third quarter of this year, between July and September.