Ford finds itself the target of a lawsuit it could do without. Six owners of the automaker' hybrid vehicles claim that a "dangerous defect" has caused spontaneous explosive fires in certain hybrid vehicles built by Ford. The defect, they say, is endangering thousands of other vehicles. This is according to the 124-page complaint filed this week by the Seattle-based law firm Hagens Berman.
The lawsuit was filed Tuesday in Detroit and seeks class-action status. It alleges that repairs carried out as part of a recall to address the defect did not resolve the situation and caused additional performance problems with at least 125,322 2020-2023 Ford Escape PHEVs, 2022-2023 Ford Maverick hybrids and 2021-2023 Lincoln Corsair PHEVs. The document says these vehicles are "equipped with engines that have a tendency to 'explode' and cause spontaneous fires."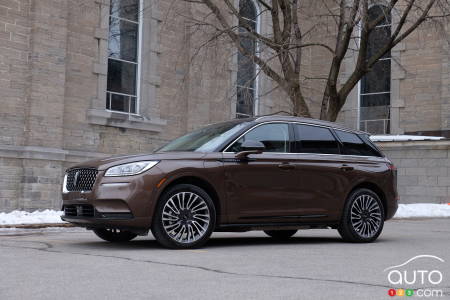 The vehicles are equipped with Ford's 2.5L 4-cylinder engine, along with electric motors to provide hybrid performance (plug-in hybrid in the case of the Escape and Corsair models).
The plaintiffs allege that the vehicles' engines are susceptible to seizure, which breaks the connecting rods and bearings, propelling them through the block itself or into the oil sump.
Engines seizing up in this way will not only make the vehicle inoperable, highly flammable liquids and vapors can escape, and potentially cause sudden, explosive fires under the hood.
No deaths or burns have been reported in connection with this problem, according to a May 23 letter from Ford to safety regulators. The lawsuit claims that 23 such fires were known prior to Ford's recall.
The plaintiffs are Todd Nishon of San Diego, CA, James Capps of Kingman, AZ, Joseph Vaillancourt of Phoenix, AZ, Harry Hillburg of St. Louis, MO, Raymond Dyne III of Omaha, NE and William Simmons of Janesville, WI.
Will the plaintiffs be successful? Another story to follow.