The 28th edition of the Québec Auto Show will kick off this Tuesday at the Québec City convention centre. This year organizers opted for the theme "Make the green shift." Showgoers will have the opportunity to see new green technologies, some of which were developed in the province of Québec.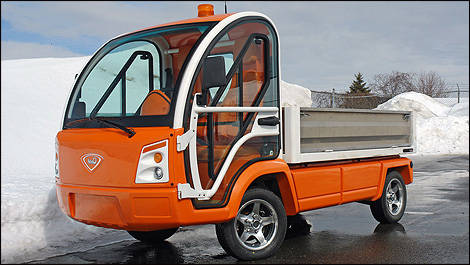 Nemo
In addition to the automakers's regular production models, visitors can admire exotic English and Italian machines as well as cars with a truly proud past.
The show will open its doors on Tuesday, March 3, from 12:00 to 10:00 p.m. During the week, on March 4, 5 and 6, the Show will open at 11:00 a.m., while on Saturday, March 7, and Sunday, March 8, the first visitors can pass through the turnstiles at 10:00 a.m. The Show runs every night until 10:00 p.m. except for the last day, Sunday, when closing time will be 5:00 p.m.
General admission is $11, $8 for students and seniors and $5 for children between 6 and 12. Admission is free for children under five.
Québec City's convention centre is located at 250 Wilfrid-Hamel boulevard. For more information, check out their Web site at
www.salondelautodequebec.com
.