Honda aims to further consolidate its offering of hybrid and electric vehicles (both battery- and fuel-cell-powered) in the years to come, with new concept launches at this week's Tokyo Motor Show 2017 providing more evidence of its seriousness.
Long anticipated by fans of the brand and of sports cars, the new Sports EV Concept from Honda received a splashy unveiling with all the trimmings. The company's idea for the model was to combine the performance and efficiency of EV technology with the aggressive styling and driving pleasure offered by a compact sports car, the whole backed by cutting-edge technologies.
Honda has unfortunately not provided much in terms of detailed technical information about the new concept, apart from claiming that the driving experience will make driver and machine feel as one. As for the design, the over-arching retro-futuristic approach translates into a combination of streamlined elements and rounded forms. Also noteworthy are the oversized wheels, black-on-white contrasting colour scheme and lighting elements that include the Honda logos. Two thumbs up in this regard!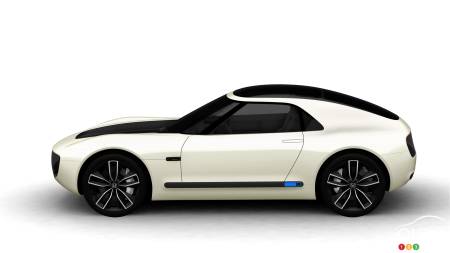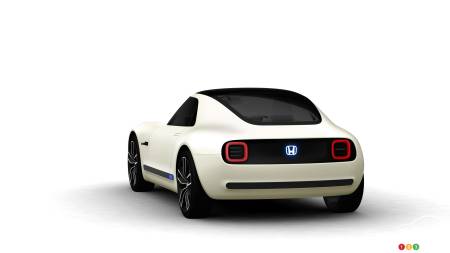 Honda also took the occasion of Tokyo Motor Show 2017 to present the electric urban concept first previewed at Frankfurt last month, as well as yet another electric concept called the NeuV, which emphasizes autonomous driving and artificial intelligence technologies. NeuV is equipped to recognize the driver's stress level via facial expressions and tone of voice, and provide assistance to increase comfort levels as needed. It can also learn the driver's lifestyle, communicate with them and make suggestions.