Like Volvo earlier this week, Jaguar is talking SUVs. More specifically, the British company confirms it is moving forward with a large utility model to be called the J-Pace, which would slot in to the lineup above the current mid-size F-Pace model. The new SUV will likely be constructed on a new platform that will also serve the XJ EV and inherit Jaguar's new inline-6 engine. Both that XJ and the new J-Pace could launch next year as 2021 models.
The confirmation came in a presentation Jaguar, led by departing design head Ian Callum, made to the jurors that make up the World Car of the Year awards. The company also revealed there that it was preparing "replacements" for both the XE sedan and the F-Type sports car.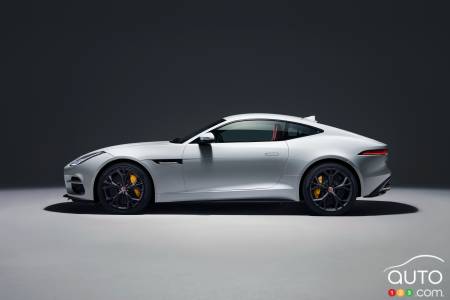 What that means exactly is not clear, especially as the XE just got a makeover for 2020 and isn't due for a big change for a few years yet. We do know that F-Type is getting a visual revision for next year, but it's also possible that it could get an electric powertrain – such a move has been rumoured for a while.
A Baby Jag? Two Baby Jags?
Lastly, the company is saying it has not ruled out developing one or more small SUV models (possibly to be named the A-Pace and/or B-Pace?). That the company mentioned these models could, down the road, be eligible for the World Urban Car award indicates we're talking about models similar in size to the Honda HR-V, for example.