The first Kia EV Day was held today in Seoul, South Korea. At what will become an annual event, the automaker presented the EV3 and EV4 concepts, as well as the production version of the EV5 SUV.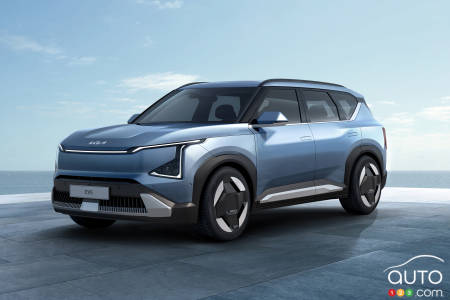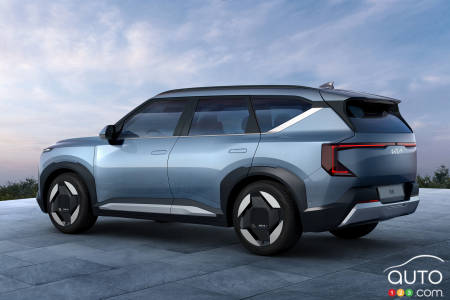 Kia EV5
In the case of the EV5, we learned that the model is being considered for North America. It's still too early to say what the fate of the other two models will be. The EV5 will be built in South Korea and China, and it should go on sale starting by the end of the year.
See also: The Kia EV5 Debuts... for China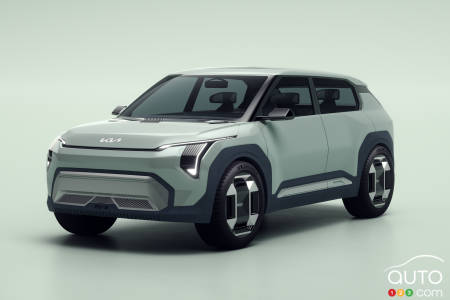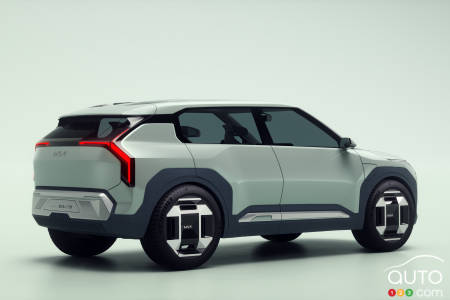 Kia EV3
The EV3 concept is a sub-compact crossover that could replace the Soul EV, or even the Niro EV; its dimensions are roughly the same as those two EVs. The images shared by the company show styling similar to that of the larger EV9, recently unveiled. Versions of the EV3 are already being tested, and first sales of the SUV are scheduled for 2024 in selected markets.
North America needs small, affordable electric vehicles; we'll see if the EV3 could be a solution.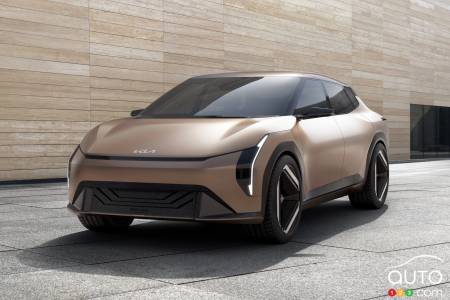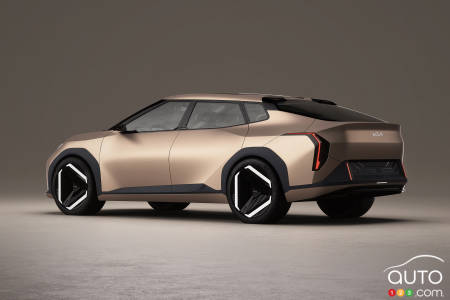 Kia EV4
It's clear from the images of the EV4 that this is far more a design study than anything approaching a production model. Featuring a well-concealed tailgate beneath a sloping roof, it's styled after the EV6, already on the market, but in a smaller format.
Inside, the presentation is very minimalist. What's striking is the full-width legroom at the front, under the dashboard. Eco-friendly materials are also used.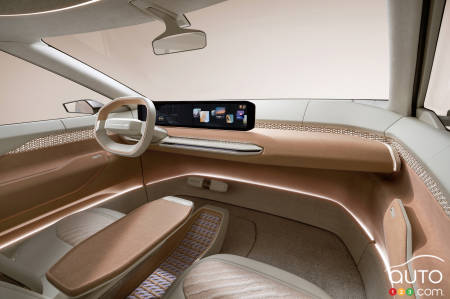 Kia says both concepts integrate artificial intelligence technology that will be ready in time for the launch of the EV3 next year. This technology, which Kia will then integrate into other of its EVs, is designed to help owners with tasks like route guidance for range optimization and recharging facilities, calendar scheduling, multimedia functions and voice activation that allows actions to be initiated by engaging in conversation with the interface.
No mention was made of range, but the models are based on the same platform that hosts Hyundai and Kia's current offerings, the E-GMP (Electric-Global Modular Platform) structure. We can therefore expect the same kind of results (400 to 600 km).
Electrification plan
These concepts are of course integral to Kia's long-term goals for electrification. The automaker aims to sell one million electric vehicles a year by 2026, and 1.6 million by 2030. To reach these targets, 14 products are expected to be added to the brand's global portfolio by 2027. For that to work, the company needs to launch at least two EVs per year, including 2023 which sees the EV5 and EV9 enter the scene.
Of particular interest to us and to North American consumers going forward is which models Kia ultimately decides to launch on this continent, and which ones it restricts to overseas markets.
Stay tuned.