• The 2025 Lucid Gravity will be unveiled this November, possibly at the LA Auto Show.
Lucid Motors is one of the new companies trying to break into the automotive market with all-electric products. The company already offers the Air sedan, and this November will see the debut of its second vehicle, the Gravity. That all-electric SUV was first announced by Lucid Motors around November of last year.
Lucid Motors is on track to produce 10,000 vehicles this year, which is starting to look like an interesting number.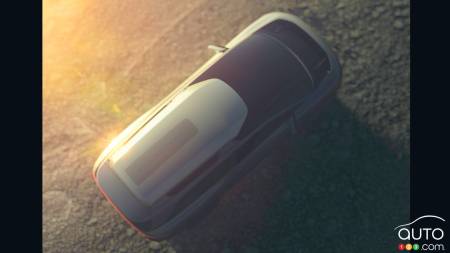 What can we expect from the new Gravity? The company hasn't provided too many details yet, but we've got a good idea of what to expect based on concept images shown last year.
The Gravity is a mid-size model, but can offer three rows if required. Different interior configurations will offer consumers options like a six-seat layout with captain's chairs in the second row.
The company says its model will redefine its luxury segment. Said Lucid CEO/CTO Peter Rawlinson, "Just as Lucid Air redefined the sedan category, so too will Gravity impact the world of luxury SUVs, setting new benchmarks across the board."
That's something to look forward to, of course, when we get to see the vehicle in November.
We can also expect that the Gravity will be assembled on the same platform as the Air sedan, and use the same electrical components. If so, we should see the SUV offer up to 800 km of range, depending on the version.
The manufacturer began testing the Gravity on American roads several months ago. However, production doesn't officially begin until the end of 2024, so patience is in order.