Model:
2005 to 2011 Mercedes M-Class
Vehicle Type:
Crossover SUV
The Verdict:
The ML is loved for its comfort, style and pedigree more than running costs, reliability and fuel mileage. For maximum confidence, avoid an early ML from this generation unless you can verify that the transmission, front differential and balance shaft sprocket issues have all been addressed through professional repair. A newer model with any extended powertrain warranty available is your safest bet.
Price:
Prices for a lower-mileage 2011 model can approach $50,000, depending on miles, features and condition. A high-mileage, earlier ML can be had for under $10,000. Expect plenty of selection between $30,000 and $40,000 on units with moderate miles.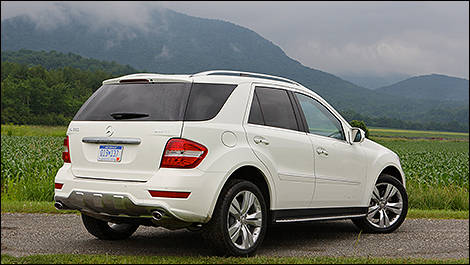 Photo: Philippe Champoux
History/Description:
The Mercedes M-Class was the first German luxury on the scene when it hit the market some years ago—and it paved the way for numerous competitors from automakers around the world to join the scene.
For its last complete generation, which ran from 2005 to 2011, the ML was available with gas or diesel propulsion from a range of six or eight-cylinder engines to suit a variety of needs. A model with V6 power should prove adequate for most shoppers.
Standard on all models were 4Matic four-wheel drive, an automatic transmission and a list of luxury must-haves. Feature content for the family-ready posh-ute included rear-seat DVD entertainment consoles, a sunroof, automatic climate control, xenon lights, automatic climate control, climate controlled seats, Bluetooth, and plenty more. Key competitors included the Infiniti FX,
Acura MDX
and
BMW X5
.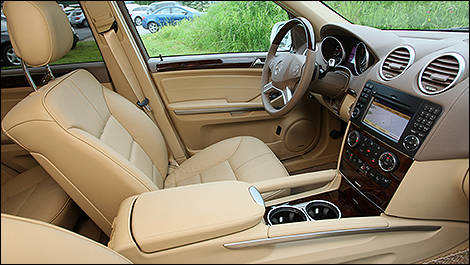 Photo: Philippe Champoux
What Owners Like:
Owners tend to comment positively on the ML's stereo system, solid and planted ride, all-weather traction and powertrain refinement. The ML, when powered by the 5.0L V8, offers pleasing performance and confident towing. The brand pedigree and all-around luxury amenities round out the package. As aluxury SUV package, many owners say this one's hard to beat.

What Owners Dislike:
Complaints may include poor gas mileage, a rough ride in units with the up-sized wheels, and expensive maintenance bills.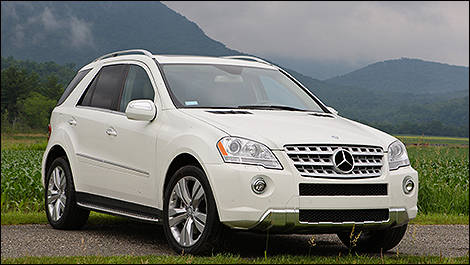 Photo: Philippe Champoux
The Test Drive:
If opting for a 2005 to 2008 copy of an ML from this generation, the vehicle's owner community has done a good job of documenting the issues you might expect to surface. Unfortunately, a number of them are fairly serious.
First, 'listen' to any unusual noise from the front of the vehicle, notably a 'whirring' or 'whining' sound. A well-known front differential issue may be the cause, and the whining sounds usually come just ahead of differential failure, which is not inexpensive to remedy.
Warning lights or messages, hard shifting from the transmission, 'slipping' during acceleration or gearshifts, surging or other unusual behavior from the transmission on an earlier ML from this generation may all be evidence of an issue with the transmission. Talk to the seller and see if any repair work has been performed because of this issue.
Balance shaft sprocket failure, which is expensive and requires removal of the engine for replacement, is another known issue with the 3.5L V6. Determine if the seller has had the issue addressed under warranty, and ask a Mercedes technician for his opinion. If buying privately, a dealer can run the VIN number to see if the work has been carried out.
Note that a 'check engine' or warning light or message in the instrument cluster can indicate the presence of one or more of these issues. A computer 'scan' can reveal hidden or 'stored' problems, which are logged into the computer.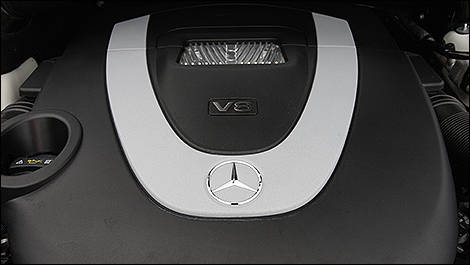 Photo: Philippe Champoux
2013 Mercedes M-Class